Timely payment is essential for the success of any business. A business cannot survive without a system where the buyers can quickly pay them. Therefore, with the advancement of technology, we see many new methods of payment evolving. Especially in late 2021, when the corona pandemic is waning, the businesses have adopted P2P enthusiastically. But with this new payment facility, many new issues need to be addressed too. Today we will address the pros and cons of P2P payments for merchants and individuals. 
Peer-to-peer payments have given people a seamless option to send or receive money without friction. Companies have benefited from P2P services during COVID19 when people avoided any physical contact, primarily through currency and cards. P2P was a great solution in this scenario. 
Growth of P2P globally and in the US
Over time, P2P has become more popular and acceptable as a payment system. Every day, millions of people globally install and use a P2P app like Google Pay, Venmo, or Apple Pay Cash. The global peer-to-peer market will reach a level of $589 billion by the end of 2028. Furthermore, the number of P2P users in the US will grow exponentially to around 132 million by the end of 2021.  The future of P2P is bright.
P2P is a convenient mobile wallet application that eliminates the requirement of carrying cash, credit cards, debit cards, or any other physical forms of payment. Users can pay from the app on their mobile devices. They can easily receive money without hassle. They can also keep the money in the wallet provided by the app or they can get the money transferred to their bank account in seconds. Furthermore, they can keep a track of how much they are spending.
How does the peer-to-peer system work?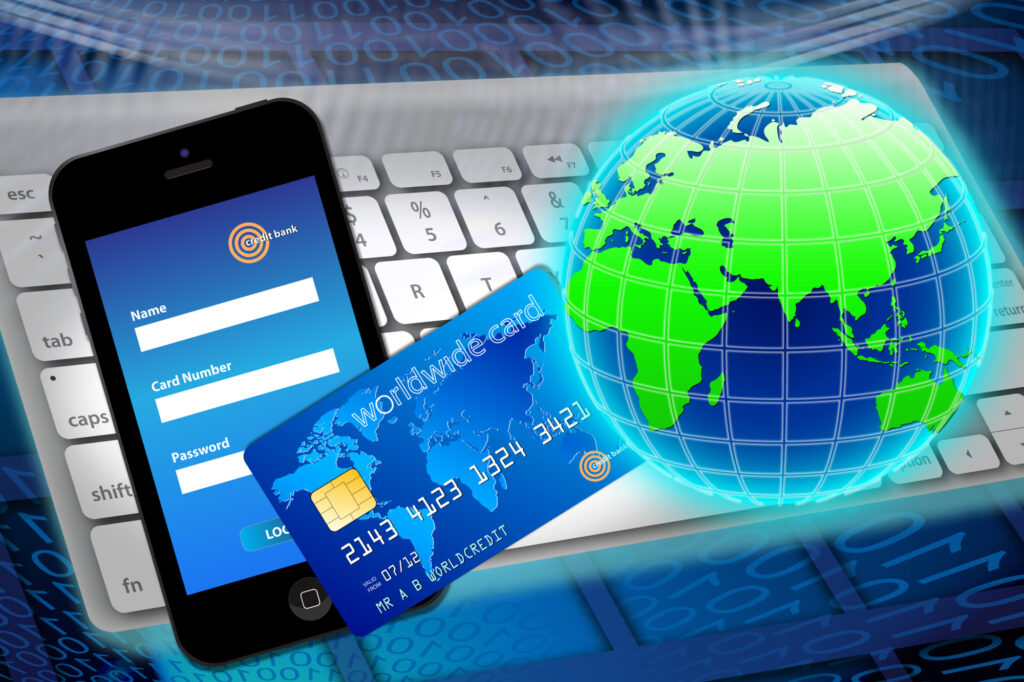 To make a P2P payment, the sender and the receiver must install an app on their respective devices. There are multiple different P2P apps available today, which the user can download from the app stores.
The user has to complete a quick registration once the app is installed on their smartphone. Registration is a simple process. It takes only a few minutes of users' time. Once the user registers, a fund source needs to be added. A bank account or debit card usually needs to be added so that you can easily add and withdraw funds from the app. Similarly, if someone pays you via the app, you can transfer the amount to your bank. 
Before you start sending or receiving payment, you will have to go through an authentication process. P2P app companies follow almost identical authentication methods. However, the authentication process might be different in different countries. 
Once authenticated, the user can then send and receive money. To send money, the user will first have to add a recipient. One can also request money from someone else. Both parties should have the same app for a P2P transfer. 
How will businesses benefit?
A business owner knows that the easier you make it for your clients to pay, the more they will buy from you. In simple terms, if you accept peer-to-peer payments, it is more likely that the customer will purchase from you instead of going to a merchant that only accepts cash or cards. 
Globally, P2P payments have contributed to the expansion of the economy.
Countries like Saudi Arabia, Peru, Chile, and Colombia are witnessing a multi-fold growth in P2P transactions. They are the leaders in this segment when it comes to growth per million population. As per the latest figures released, people worldwide made 70.3 billion transactions in the year 2020. Estimates for 2021 are yet to be known, but we know which direction this is going. 
P2P Payments – Important Pros and Cons
With such an encouraging growth of P2P transactions in the US and globally, one should remember a few essential aspects of P2P. With facility comes risk. And yes, there are specific risk factors with P2P. 
Many new people are switching to peer-to-peer transactions because of the ease and compliance. But, they are not aware of the risk that it poses. It can be anything, ranging from the human error of sending the money to the wrong person to getting scammed easily. Therefore, it is essential to know the pros and cons of a P2P payment for merchants and individuals.
You can assess the benefits against the risk and then decide if P2P payments are right for you. 
Pros of P2P Payments
#1- It is an effortless process to send or receive money. One doesn't have to go through multiple complicated steps for the transaction. You can directly use a phone number or scan a QR code to proceed with the instant transaction. This ease of sending or receiving money has made peer-to-peer transactions popular. 
#2- When you send or buy money via P2P, there is no middle man or a money holder. Transactions are electronically processed. This doesn't require much overhead. Therefore, the transaction fee is relatively low. Most systems offer free debit and ACH transactions and make a fee on credit cards processed through their system.
#3- Safety is another reason why people prefer P2P. P2P networks are encrypted when used properly can be relatively safe since they don't expose card data or personal information to merchants.
#4- Many people use P2P networks because the currency conversion charges are less than banks or brokers. P2P also makes it possible for the user to buy products globally and enjoy the real benefits of globalization.
Although P2P payments offer many benefits, there are also drawbacks to discuss.
Cons of P2P payments for merchants and others
#1 Mistaken transactions: Sending money to the wrong person is the most common error that we find on a P2P network. New people are not accustomed to the interface. They make mistakes while sending or receiving money. Human errors lead us to the next issue, which is another significant drawback with peer-to-peer payment. 
#2 Dispute redressal: If you made a payment to the wrong person from your bank's Internet banking system, you could get a refund quickly. You can contact the bank, and they will get the refund from the recipient. But, when it comes to P2P, there is no mediator involved in the transaction. 
Many P2P apps do not have a refund or dispute system in place. Nor do they have any arbitration process in case of a disagreement between the sender and receiver. This makes it very difficult for an individual or a merchant to get a refund of their money. 
#3 Security: Complete security is essential at both ends. P2P networks are secured, but what about your smartphones? If the smartphone is compromised or hacked, the hacker might use the P2P app on your mobile for fraudulent transactions. New smartphone users are usually the target of hackers as well as social engineering to trick them into sending funds.
As an individual, one should always use strong passwords, face recognition, or fingerprint authentication to avoid such issues. 
Conclusion
Peer-to-peer payments for merchants and individuals have made life easier. The market for such apps is growing like never before. But one should always be cautions and take appropriate safety measures while sending and receiving funds via P2P systems.