Your construction or contracting business will be more successful if you plan the proper marketing and promotional efforts. You've got plenty of competition to work with, and there's never a guarantee that the market will remain strong. Here are a few things you can do to boost revenue and make your construction company easier for people to trust.
Plan Your Work Well
The first tip to use is to plan your work ahead of time. You'll know what your strengths and weaknesses are when you look at what you're doing with your work. You can review prior projects and see how well your business is growing and what your clients like about your work when figuring out where you wish to go.
You can also plan your work surrounding the equipment you wish to utilize and what new investments you should be managing. You can use the work you put in to see what fits your business needs. You will be more successful if you know what you will do and if you have an idea of whatever might be best for your business after a while.
Keep Things Safe
Your business won't make any money if you don't keep things safe. Your employees must stay safe on the job, or they won't help you all that much. A poor safety record may also keep your business from being reliable or trustworthy. Review your company's safety standards and equipment to see that it is working well and that everyone in the company knows how to use all your equipment.
Provide Smart Customer Service
Keeping tabs with your clients is critical to your success. You can talk with those clients about the projects you are planning and how you want to handle different changes of value. Discuss with your clients about what they want out of their projects and what changes you need to make to be more effective. Your customers will feel confident in your work if you provide a sensible series of details on whatever works in your place and how you're going to keep everyone protected while working. They will know that you recognize their requirements for work and that their projects will be in good hands.
Your customer service department is often the first thing people will get in touch with when they contact you for work. Your department should be amicable and ready to support your prospective clients with the needs they hold. Your customer service team should understand what you provide and convey that information to your possible customers.
Produce Value Propositions
Every construction team has a unique value proposition. Some companies focus on green building efforts. Others can handle properties for specific industries. These propositions are more than marketing points, but they are also philosophies surrounding what a business does and how it can help people.
Look at what makes your company different from everyone else. Think about the processes or routines you utilize and if you do anything different from what people might expect. You can highlight this as part of your marketing effort to make your business more interesting to people. It becomes easier to promote your work when you see what makes your business unique and outstanding for people to hire.
Create Sensible Benchmarks
The benchmarks your business uses can be critical to its success. Benchmarks are standards where you can measure your strengths and weaknesses. You can review how you perform against industry standards or other contenders in your field of work. A proper sense of comparison is critical for your success, as you can figure out what you should be doing and how you can boost your business and make it more effective.
Be sure your benchmarks are sensible and that you can meet them. It is easier to succeed when you know what you're getting out of your work and that you're not trying to be too lofty in the effort.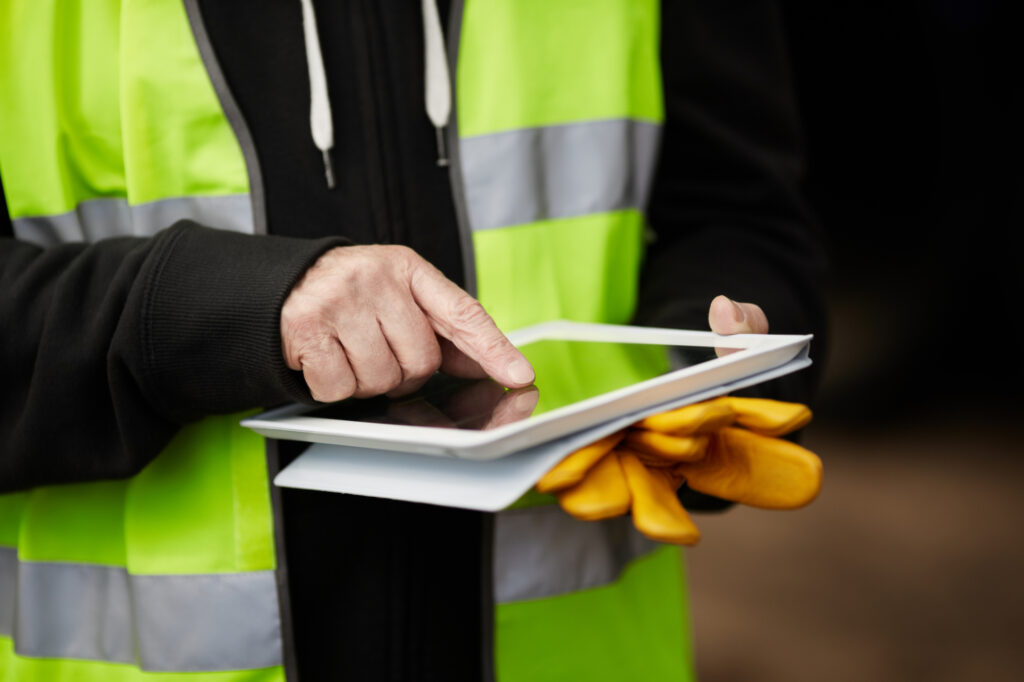 Look At Technology
The construction industry is always evolving. New forms of technology will make it easier for some projects to run right. But technology only works when you know what you're using and how you're going to make your plans useful.
Take note of whatever technologies your construction business could utilize. Plan your work based on whatever you want to offer to people and how you're going to support them with whatever needs you hold.
What Will Your Marketing Highlight In the Future?
You can plan a new marketing campaign surrounding your business' operations and what you wish to promote. But the marketing project should be sensible enough to where everything fits right.
You can plan a marketing strategy for the next six to twelve months. The strategy should be thorough enough to where you know what you will do in the future and you will boost whatever work you wish to manage. The marketing plan should highlight what your business represents and what you feel the most confident in supporting.
You can also adjust your marketing work based on whatever changes you wish to handle. Your project can include different rules surrounding whatever fits in your business and what campaigns you feel are sensible for work.
Be Flexible
The last idea to use is to be flexible and in control of your work. Be willing to consider future ideas for work and how you're going to change things for the better. You can plan your work surrounding whatever clients you want to attain, but you would be better suited managing multiple plans for different types of customers. Staying flexible in your work increases your chances of people trusting your work, plus they will see you understand everything you wish to handle.
Everything you do for your construction or contracting business will be critical to its success. Be certain when planning your work that you know what fits. Marketing doesn't have to be a challenge, and communicating with people well will be critical to your success in work.