Financial technology or fintech is one of the most intriguing fields to explore, as it entails producing new ways for financial services to work for people. It is often tough to predict where the fintech industry will go, but there are a few moves that can be projected. Here's a look at some of the things you can expect to see soon.
Payment Changes
The first fintech prediction of note involves how people pay for things. Digital payment services are going to become increasingly essential.
The pandemic has forced many people to explore mobile payment options. The concept of contactless payments has become a necessity to follow, as it is something people are often comfortable with managing. They like the convenience of such payments, and they know it reduces the overall contact points they will have while in a spot.
Expect mobile payments to become more common in the future. The limits for these payments may also rise, as more businesses and governments will support such payment solutions. The current limit for mobile payments in the United Kingdom is at £40, for example. That total could be twice as high soon.
Singular App Support
Fintech has evolved to where people need many apps for different financial activities. Expect super-apps to develop soon.
A super-app is a program made available through financial institutions that help people manage their bank accounts and payment efforts in one place. Such apps should streamline efforts for managing financial data on the go.
Super-apps have been utilized by many consumers in Asia as of late. Expect regulations to change to allow such super-apps to be available in the United States and elsewhere. The convenience of these apps will be a worthwhile endeavor, plus they can produce an extra bit of competition among service providers aiming to make their points more visible.
BNPL Becomes Active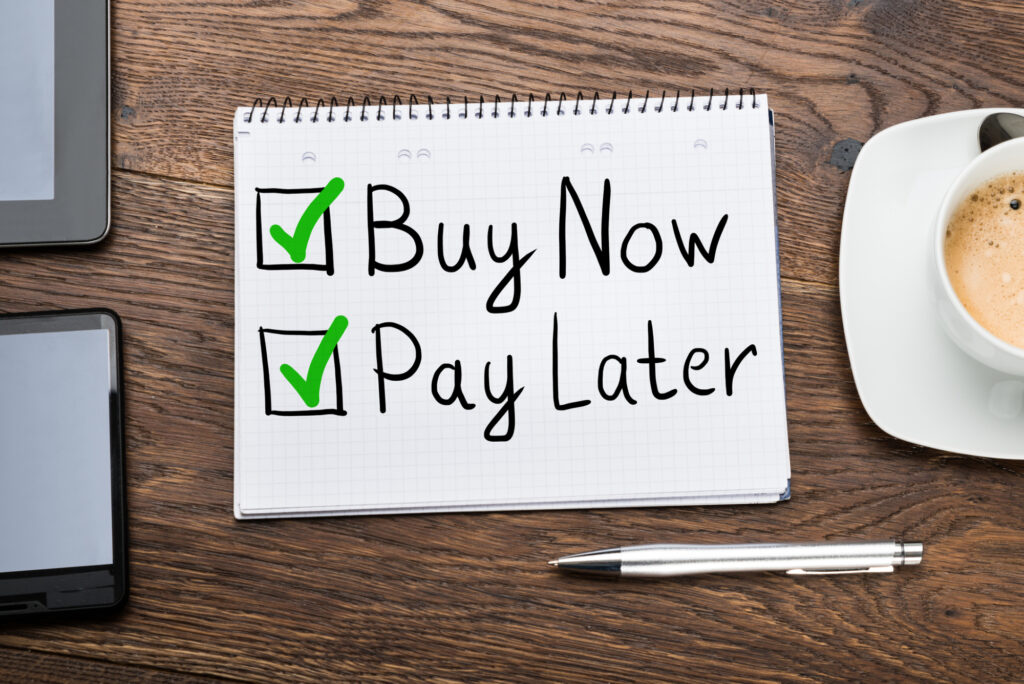 The Buy Now Pay Later or BNPL standard is useful for many online shopping activities. People can use BNPL solutions to pay for various items at rates that are convenient to them. BNPL efforts are essential for online purchases, as they reduce the risk associated with purchasing items. Some retailers may also appreciate the interest charges that come with some transactions. The potential for BNPL to be a viable choice for sales needs will be worth watching, especially since so many people see how useful this solution can be for their needs.
Outsourcing Grows
Fintech providers will start outsourcing their work to many tech platforms that have been utilized for a while and are already convenient for many needs. Companies will outsource to proven security processing and payment technologies. Part of this involves reducing the cost of keeping transactions moving, but it will also involve simplifying development efforts.
Outsourcing is already becoming popular, but most consumers aren't fully aware of it yet. About half of all post-trade activities in the fintech industry move to other entities. That value will likely rise as more businesses start to notice the benefits of this work.
ESG Funds to Stay Popular
Environmental, Social, and Governance funds are expected to stay popular. ESG funds are ETFs that focus on companies focusing on producing positive influences on society. These can include reducing climate risk, increasing diversity rates in the workplace, and many other factors of value.
Asset managers will promote ESG funds more often, and there will be additional tech services available for managing these funds. Gathering information on investors who support these ESG funds may also assist people in finding interesting investment solutions.
Office Work Will Change In Many Forms
People will start to return to their offices in 2023, but every firm will have different ideas for how they will get back to physical interactions. But the ways how these offices will respond to the new working world will vary.
Smaller hedge funds will focus on physical interaction, especially when managing some sensitive details. More massive fintech entities will be fine with virtual interactions, especially since there are so many people involved in the work. Virtual actions can also increase the number of parties a team can serve at a time, providing more control and efficiency over what a business can manage.
Tokenization Rises
Tokenization is a concept where blockchain tokens represent real-world items. These tokens may represent shares in different investments. Tokenization will expand in the fintech world in 2023 and beyond, especially since it provides a democratic approach where more people can access the tokens they desire for different needs. It will be exciting to watch how tokenization changes and what items will have tokens.
AI Chatbots Rise
Customer service will be a priority for fintech developers. They'll need to produce programs that are easy for people to use, but they'll also need to create things that respond to whatever queries or concerns people hold. AI chatbots will be part of what fintech developers can do in the future.
AI chatbots are programs that can read customer queries and guide them to proper answers and responses through a database. Chatbots may answer some of the more common concerns or questions people hold about what's open.
Chatbots should not be utilized as full substitutes for interactions with other customer service members. Chatbots should be complementary features that can address commonplace needs. The real customer service team members should still be on hand to answer some of the more detailed questions people may hold. Having enough control over the situation will be essential for a business that wishes to interact with its customers.
A Final Note
All these fintech points are interesting for how they suggest changes in the market. Financial technology is always evolving, and anything could happen in the field. New trends will keep changing and moving forward, providing a better experience for everyone to follow.
The best way for people to follow these fintech changes is to do sensible research into what works. Fintech can work when people understand what is open and how different activities can work for everyone's needs.
Top Fintech Predictions For 2021