The pandemic has been harsh on our financial infrastructure and has brought sea changes in the fintech industry. Fintech companies started coming to the forefront since the previous year, helping to shape digital payments.
In the previous year, people have taken to online shopping in large numbers, and today, almost every buyer is looking for contactless payment modes. As 2020 was approaching its end, the next one has already begun forming a new era with a promising future for the fintech world.
According to research conducted by the deVere Group, the coronavirus pandemic has been a major cause of the rapid growth of fintech apps, the usage of which increased by 72% in Europe.
The situation is similar in the US too, where around 73% of Americans are now viewing fintech tools and solutions as the new normal, as per another report. What's more, 67% of the American shoppers have planned to continue using fintech apps for managing their day-to-day finances even in the post-COVID-19 period.
Experts have predicted the acceleration of the more fintech trends that are believed to impact every financial area, ranging from making transactions to banking. Some of the top fintech trends for 2023 are:
Digital-Only Banks
The rise of digital-only Fintech banks is one of the recent trends that made headway in 2020. Digital-only banks is the name given to those banks that offer several virtual banking solutions. These include crypto payment gateways, P2P transfers, contactless MasterCard providing free transaction fees, international remittance, and the ability to purchase different cryptocurrencies, such as Bitcoin, Litecoin, Ethereum, etc.
Digital-only banks are extremely convenient to consumers as it eliminates waiting in long queues, tedious paperwork, and the need to make frequent visits to the bank. This trend is expected to gain momentum in 2023, which in turn, would reduce the number of bank visitors.
Because of this new trend in banking, the number of people visiting banks physically is predicted to drop by 36% from 2017 to 2023. Some of the top reasons to go digital-only with your banking are:
You can reset pins right from your home.
You can manage your expenses conveniently.
They offer quick balance review features.
Enjoy instant bill payments on-the-go by snapping pictures.
Digital-only banks come with real-time data analytics.
Blockchain
The cutting-edge technology of Blockchain has transformed the fintech world completely. Since one can make payments faster and more securely, financial institutions like banks can confidently adopt Blockchain technology to stay ahead of the competition. It also comes with low processing fees and has a global reach.
According to a Business Insider Intelligence report, nearly 48% of the banking representatives believe that Blockchain technology will significantly impact the banking industry in 2021 and the years to follow.
The US and China are the leading users of Blockchain technology, which ensures its fast adoption in other markets across the world. Blockchain makes sure that all cross-border payments and the data stored are safe and secure.
One vital aspect of Blockchain is its new philosophy of decentralized finance that works on minimizing centralized procedures. The reason why Blockchain is so popular is its highly protected environment. Once your data is recorded into its system, it is extremely difficult for hacklers or malicious users to modify or access that data.
RPA
Robotic Process Automation, or RPA, refers to the process automation technology that uses digital workers or software robots to automate several tasks, thus saving time and human labor. RPA is designed to manage repetitive business processes using software robots that can fully or partially replace manual operations.
Since the process involves software robots and other digital workers, it is error-free, fast, and more accurate. The RPA technology has been largely beneficial for the financial service industry, as it improves the entire organizational efficiency in a more cost-effective manner.
Additionally, financial institutions can automate several back-end office tasks, including customer onboarding, security checks, trial balancing, account maintenance and closing, mortgage processing, credit card processing, and the list is endless! With RPA, banks can automate their core processes, thus saving time to focus on other vital areas.
Artificial Intelligence and Machine Learning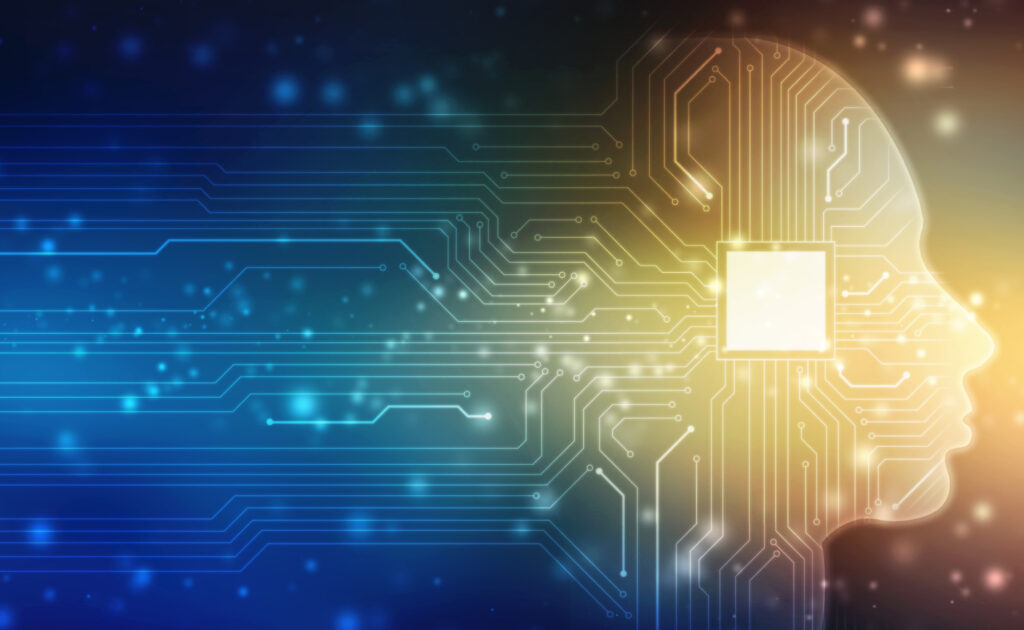 Banks across the world have started embracing AI to handle their day-to-day operations. According to Autonomous Research, AI is predicted to reduce 22% of the operational expenses of financial institutions by the year 2030. In short, banks will be able to save around $1 trillion by incorporating Artificial Intelligence technologies into their processes.
Artificial Intelligence and Machine Learning go hand-in-hand, since the algorithms of both have the ability to record each transaction with utmost preciseness and accuracy. What's more, AI can be used to manage and mitigate the increasing cybersecurity risks and threats, as it can identify fraudulent activities immediately.
Besides, AI and ML, together, have tremendous capabilities of managing your customers through top-notch client service solutions, such as Chatbots. With such rapid growth in AI technologies and their increasing adoption by numerous industries, banks, and other financial institutions will soon implement them for better customer service.
Biometric Security Systems
In the face of rising cybercrime cases, customers are looking for more secure payment environments, since digital transactions are more of a necessity than a trend in this pandemic crisis. Therefore, companies in the fintech industry are implementing new ways to offer more secure payment infrastructures, such as biometric security systems.
Biometrics like fingerprint authentication, facial recognition, etc., is the best way to add an extra layer of protection and security to one's payment solutions. Biometric systems help consumers to be confident while making digital transactions.
Since the current COVID-19 restrictions have made it necessary to go contactless, or more specifically cashless, biometrics is the need of the hour. However, contactless biometrics like face ID recognition is having a higher adoption rate in COVID-19 times, while the touch-based fingerprint reading market is witnessing a downfall.
Open Banking
Open banking is a revolutionary technology that enables users to manage their money more efficiently and get the best deals on products and services. It helps consumers make smarter and more cost-effective buying decisions while also accessing all their accounts in one place.
Open banking is a practice of sharing one's financial information between authorized service providers at the users' consent. The technology enables banks and Fintech companies together, allowing seamless data networking across multiple institutions.
Experts and industry leaders predict that open banking will reshape the banking sector as we know it. In fact, a report has proven that open banking has already generated $7.29 billion in the year 2018. The numbers are expected to hit $43.15 billion by 2026!
Open banking has the potential to benefit various banking and other financial institutions, consumers, fintech workers, API industry figures and app developers, and even underserved markets.