The collaboration between Walmart and Shopify is all set to conquer the e-commerce industry. They will provide fierce competition for Amazon, as around 1200 companies selling on Shopify will now be able to sell on Walmart U.S by the end of this year.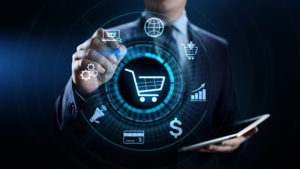 Shopify's vice president of product, Satish Kanwar, considers Walmart of size and scale that only a few companies manage to match. He sees the deal as lucrative and fruitful for small and medium-sized businesses that will provide easy access to a whopping 12 million customers visiting Walmart every month.
The partnership between the world's largest retailer, Walmart, and the e-commerce giant, Shopify, is an attempt to diversify the range of products and expand profitability. Other than this, it is a calculative move by both the companies to have a firm grip on the surge in online shopping because of the COVID-19 pandemic. According to a blog post by Satish Kanwar, their expertise in multi-channel commerce, coupled with Walmart's reach, will storm the e-commerce industry. Furthermore, the alliance will lead to a better online shopping experience, both for merchants and consumers.
Walmart is No.2 to Amazon in U.S e-commerce space, but it has still suffered losses on occasion. The collaboration will boost both the scale and size of the business and generate more revenue.
Previously, Walmart CEO Doug McMillon expressed dissatisfaction with the way the marketplace was performing and appointed a new executive, Jeff Shotts. He also believed that the company had not done enough to support the marketplace sellers. The restructuring is an attempt to give the marketplace business a sound direction and provide sellers with all the necessary tools and services. In addition to this, he deemed it essential to successfully integrate the online business with its physical stores.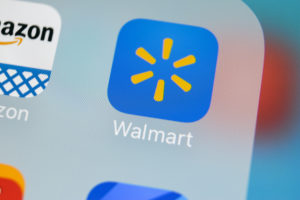 Both of the companies have been discussing this idea on and off, but only for the past six months have the talks intensified allowing for the plan to finally come to its fruition. They conducted a pilot test before the announcement with numerous Shopify sellers. The experiment turned out well, and Jeff Clementz saw potential in terms of thousands of sellers making their way to Walmart.
The partnership comes with its fair share of risk, but is likely to prove successful considering that Walmart is invite-only. This means it can vet the sellers to avoid any suspicious sellers. In addition to this, it also uses keyword recognition technology and uses machine learning to spot fraudulent sellers.
The Shopify merchants in the U.S will send out their application to Walmart to seek approval of selling. Once approved, their Shopify store will connect to their Walmart Seller Account. This will tie their product catalogs there and create product listings on Walmart. This way, it will be easier to track, monitor, and upgrade the inventory. Moreover, order and inventory management, in addition to the listings, will be in complete harmony.