Congress has expressed interest in approving the next round of Paycheck Protection Program (PPP) loans. If this happens, small businesses can expect a wave of help coming their way. Following the approval, The Prioritized Paycheck Protection Program (P4) Act is a source of funding for small businesses. Businesses that employ less than 100 people can apply for aid through this program.
However, to be eligible for a second PPP loan, the business must have its first PPP loan entirely spent or near exhaustion. Moreover, they should display a 50 percent loss of revenue amidst the COVID-19 pandemic crisis.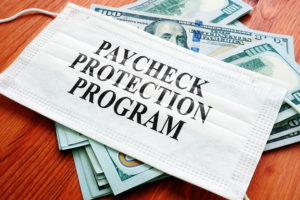 Small businesses are hopeful that conditions on a second round of PPP funding are not too restrictive.
According to Senator Ben Cardin (D-Maryland), small businesses are facing a tough time, and will continue doing so for the near future. He urged Congress to take immediate action to help the businesses deal with the situation in the most efficient way possible. The lawmakers were quick to realize that the lockdown has been severely affecting small businesses. As the lockdown continues, it will continue to impact the small business community negatively. Hence, the approval is necessary for the second wave of PPP loans.
Cardin, the Small Business Committee's ranking member alongside other senators, Jeanne Shaheen and Chris Coons, put forward the bill before the Senate. In the House, U.S. Reps. Antonio Delgado (D-New York) and Angie Craig (D-Minnesota) have introduced a similar bill. Coons, a senator from Delaware, mentioned that the Paycheck Protection Program will enable many employers to seek federal aid. He also added that regardless of the closures coming to an end, numerous Delaware businesses would struggle to survive the damages caused by the recent COVID-19 crisis. The senators will initiate the plan in the upcoming Small Business Committee. The Treasury Secretary Steven Mnuchin assured the senators and expressed his open-mindedness for the idea.
It is important to mention that publicly traded companies won't be eligible for the loan. Additionally, hospitality and lodging businesses chains can only access to a total of $2 million in loans. The legislation's topmost priority is smaller businesses, particularly those in the restaurant and hospitality industries, as they have been affected most brutally during this pandemic crisis. The rest is for employers with fewer than ten staff members and businesses in rural areas. On the other hand, Kevin Kuhlman, Vice President of Federal Government Relations (NFIB), states that the 50 percent revenue loss is unreasonable, and it might stir conflict amongst many of its members.
According to him, if a business has had 25 percent or 30 percent revenue loss and not entirely 50 percent, they would still be faced with an existential threat, and their struggle should not be discounted, considering their high fixed costs and money owed to vendors.