As the effects of the pandemic continue, we'll likely see more changes in the retail industry. Retail merchants had to make major changes while the economy was shut down, but those changes may continue. Retailers need to adapt to what consumers want and what the economy allows. Today, that means a lot more e-tailing than retailing among other things.
What retail merchant trends should you watch for? Here are some top contenders.
1. Brick-and-mortar locations will remain
Nothing replaces the in-person contact consumers need with a brand or product. In-store is where consumers fall in love. You may not see retailers expanding or new retailers popping up. What you may see, though, are more long-term pop-ups, flagship stores, or community events creating that brand awareness.
2. Quick order fulfillment
Thanks to Amazon Prime, consumers want their products now. They don't even want to wait 2 days. Retailers must oblige if they want to compete. This means greater forecasting and understanding product cycles. If you can't fulfill needs/desires quickly, consumers will move onto the business that can.
3. Personalized and streamlined experiences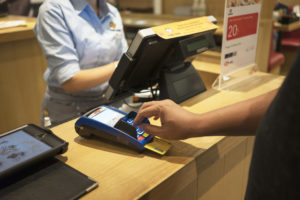 Retail merchants should use technology to their advantage. You can predict what consumers want using their past search and purchase history. Giving consumers personalized suggestions, or even pre-loaded lists excite consumers. They don't have to waste time looking around. It also makes them feel 'special.' The combination is a win-win for you and your customers.
4. Brandless brands will increase
If consumers learned anything in the pandemic, it's the value of a dollar. Even before the coronavirus, consumers' interest in brandless brands increased. Now it's skyrocketing. Today, consumers want the best bang for their buck. They don't care as much about the label on the clothing as the quality they get.
5. Direct-to-consumer sales will increase
The direct-to-consumer industry has been around for ages. It may look a little different today, though. D2C companies realize consumers want relationships. They want to see, feel, and touch the items. This leads to 'shoppable showrooms.' Consumers can see and touch the products. They can even buy them there with the products shipped directly to them. There's little overhead for these retail merchants. They use the area to promote loyalty and brand-image rather than carrying products.
6. Use in-store technology to create better experiences
Retailers can't predict how consumers will react. They also can't read their minds. They can, however, use beacon and NFC technology. This helps retailers track consumers' habits while in their store. Customers using store loyalty apps give retailers information on their whereabouts in the store. Stores can compare those whereabouts to the customer's purchase (or lack of purchases) to make better marketing decisions.
Retail merchants face an ever-changing environment. As the economy opens up, stores will look different. They'll cater to their e-commerce sector. But they must nurture the in-person customers too. It's a delicate balance retailers must carry. Following the trends and giving what consumers want is the only want retailers today will survive.