PPP funds disappeared in as little as 2 weeks when first released. The relaunch occurred on May 11, allowing more small merchants to take advantage. But, today the funds still exist and applications for the help are slowing down.
Why are the applications slowing down? Should you jump on board?
What are PPP Funds?
If you haven't heard, PPP funds or the Paycheck Protection Program is a Small Business Administration Program providing small businesses with financial relief. The program gives employers an incentive to keep employees on payroll rather than letting them go.
With PPP, employers must keep employees on payroll for 8 weeks during the pandemic. The employer must also use the funds for payroll and other important bills, such as rent, mortgage, or utilities. The PPP funds should help keep the business running and employees off unemployment. In other words, it's an attempt to keep your business open.
Why are Applications Down?
Many small merchants figured out their plan by now. They had their moment of panic when the PPP emptied within 2 weeks, leaving millions of businesses wondering 'what now?' That moment is gone. Businesses have done one of two things:
• Closing up shop and cutting their losses
• Created a plan to adapt to the current economy, change their offerings, and move forward
Many businesses think the Paycheck Protection Program has too many 'unknowns' and/or requirements. Yes, the loan may be forgiven, but only if you meet strict requirements. Many small business owners wonder if they met those requirements. What if things change?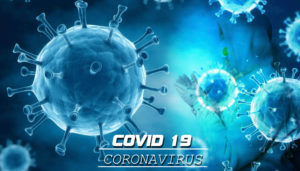 Worse yet, if you don't apply for forgiveness, you must repay the loan. Many small business owners don't want this extra load on their shoulders right now.
Are Small Merchants Coming Back?
As economies open up, with Georgia one of the first, business owners wonder if they should come back too. Is the largest worry over? Are consumers ready to spend money again?
All small merchants agree on one thing – we have to start somewhere. This may be why PPP applications are down. Business owners don't want a bailout – they want to get back to doing what they love and that's serving customers. If they delay things, take PPP and take their time planning, they may miss the boat.
The businesses that put their neck out there and tried it may succeed, leaving those that took the PPP in the dust. Is that where you want to be? Would you rather test the waters and slowly make a comeback on your own? Do you want government regulations breathing down your neck or do you want to reopen your business at your pace, doing what you're comfortable doing?
PPP is a great opportunity for those that need it, but the numbers show that's not a lot anymore. Small merchants want their business back. They don't want another potential debt on their back that they can't repay. It's time for businesses to make a plan and see where they go.