In the competitive world of merchant services ISO, you need to leverage every aspect of your skillset, your schedule, and your merchant servicer to grow your business. Independent sales organization (ISO) agents have the potential to make a significant income – but only when they stay focused and disciplined. Follow these steps to grow your ISO business:
1. Find the Right Partner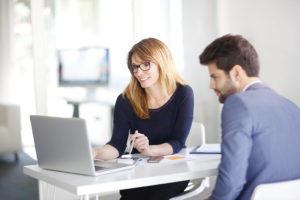 Sign on to a processing partner where they provide outstanding training and support. You'll need to not only learn their products inside and out, but you'll also need marketing tools to get the word out. Your partner's customer service has to be there for your merchants – otherwise, you know who will also be customer service. And, of course, they need to pay you what you deserve with expediency and transparency.  This is even more important in the current climate.  You want a partner that is going to find ways to help you win new business and to close every opportunity.  With options for physical prospecting being more limited, a partner like Host Merchant Services can help you find new customers and win a higher percentage of new opportunities.
2. Know Your Product
Now that you have your merchant services partner with all of its training, take advantage of it! Learn your business so thoroughly that you can turn around and educate your current and potential merchants. Not only will your knowledge build your confidence, but it will increase your sales. Merchants want to work with credit card processing agents who can expose them to new trends and products, as well as explain to them the details of fees. Understand what merchants are looking for now, and how that may have changed over the last few months. Merchant needs in 2020 are not the same as 2019. Many are looking to survive, and programs such as reducing monthly fees and costs might be very attractive. But merchants also need to adapt, so online ordering and new business tools may be the right angle to win new business. Know your prospective customer and partner with Host Merchant Services to meet their unique and changing needs.
3. Stick to a Schedule
Make a plan and stick to it.  How can you demonstrate and provide value to your prospects?  Plan your day and stick to your schedule. Understand how the landscape has changed and phone and email may replace some of your in person prospecting.  Make appointments by phone, as merchants may not be as receptive to surprise visits. Just understanding when your prospects are open and how their businesses have changed can be an important first step to forging a lasting relationship.
4. Decision Point
When visiting with merchants, your aim is to create a decision point, not make a sale. If a merchant eventually decides to make a switch in merchant service providers, they will choose you because you triggered the need for their business. Don't underestimate the power of planting the seed. And remember this when you're feeling like you're not getting anywhere. You've already done the work. Keep following up and be patient. Persistence matters now more than ever, and if you build relationships you will be top of mind when merchants are ready to make a switch.  Maybe they aren't ready today, but when they are ready you want to be the first person they think of.
5. Special Offers
Always have a special offer on hand when meeting with merchants. Create a limited time offer. Sometimes cash back or reduced monthly fees can work for small cash-strapped businesses. If they qualify, remind them you can provide a free terminal or other equipment. Maybe you're providing a new technology that is alleviating a pain point or streamlining operations. When you're demonstrating how much you can save their business, always multiply the savings by 12 to show them their annual savings.
6. Social Media
Take advantage of social media, especially now when it's free or very cheap to advertise. Connect to your entire network, including friends, family, and colleagues on LinkedIn and build upon your presence by posting articles, commenting on discussions, and joining groups. Facebook and Instagram advertising are still relatively inexpensive. In addition to building your business profiles on both sites, post frequently for free, and test out their paid advertising. Leverage your current personal and professional network on all social media sites to grow your online presence and attract new merchants to your business.
7. Retention & Referrals
Keeping a merchant is a lot easier than finding a new merchant. While it is great to have a reliable partner like Host Merchant Services to support you, don't rely on that entirely. Follow up with all of your current merchants, and while you're at it, ask them for referrals. Make it part of your routine to schedule a meetings with your merchants. It's a valuable aspect of your business and helps build long term value in your merchant portfolio.
Host Merchant Services & Merchant Services Agents
Host Merchant Services equips its merchant services agents and ISO's with the tools necessary for success. We approve your deals quickly, never leaving your merchants waiting. Once your merchant is signed on, HMS further supports our agents with our top-rated customer service. We make PCI compliance a quick and easy process for both agent and merchant. 
HMS, with its account management portal provides unmatched transparency into residuals, allowing HMS to pay its ISO sales agents on-time and accurately. And with online reporting and marketing support, HMS helps agents track merchants and activity, as well as help agents build skills to further grow their business. HMS and its agents are in a position to offer a wide range of products and services to merchants, including the elite Bonsai Point of Sale, Clover, Vital, and much more. Host Merchant Services supports its agents and their merchants in every way possible.  With the current business landscape and challenges facing merchants in 2020, choosing the right partner – Host Merchant Services – can make an even bigger impact on setting your business on a path for success.