Of all regions in the world, the Caribbean may seem one of the least likely to officially adopt digital currencies, but that is exactly what has been taking place this year. In October 2019, the Eastern Caribbean Currency Union launched a pilot program to turn the EC dollar into an electronic form of cash, which residents of eight island nations can now use through the DXCDCaribe mobile app. Not to be outdone by this technology advancement, the Bahamas has launched its own pilot program to go cashless before the end of 2019.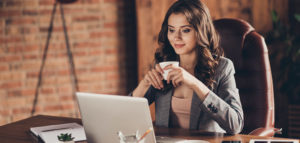 Project Sand Dollar went live just two days after people across the Bahamas celebrated Christmas with a traditional dinner of baked ham, rice and peas, and potato salad. Central bank officials explained that although there is a blockchain enabling the circulation of the sand dollar, which is pegged to the value of the Bahamian dollar, this is not a true cryptocurrency since it is centralized and does not allow mining.
There are certain initial restrictions in place for Project Sand Dollar. Individuals can only hold $500 sand dollars in their accounts, which are can be managed by means of a mobile app similar to the aforementioned DXCDCaribe. Business entities are limited to holding no more than $1 million, and the sum of monthly transactions may not exceed 1/8 of capital. Central bank officials see the sand dollar as being a natural progression in the sense that residents of the islands are not as enthusiastic about using banks as they used to.
Equal access to the banking system is something that the Bahamas and many other nations have curtailed through the enactment of anti-money laundering and "know your customer" legislation and regulations. In many jurisdictions, it is simply too late to reverse the effects of AML and KYC, which is why initiatives such as Project Sand Dollar are welcome since they can empower individuals who have been left out of the banking system, but who wish to make digital payments and money transfers.
As for the government of the Bahamas, financial regulators actually prefer to see digital payments taking place since they reduce the burden of physical currency controls and management. The goal is to get people used to holding sand dollars and generating quick response (QR) codes on their smartphones when they settle retail POS transactions or pay utility bills. The project will begin on the Exuma island and will later roll out to the Abaco islands. On the day the pilot program started the value of one sand dollar was equal to the United States dollar.