With a predicted rush in 2020 for more merchants and customers to jump onto the contactless payment cards bandwagon, PSCU announced earlier this week that they are fully prepared to handle whatever will be coming their way over the following year.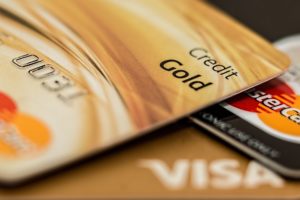 Having already rolled out more than half a million NFC (Near Field Communication) enabled cards via natural reissuance to members amongst 14 owner credit unions, the credit union service organization (CUSO) PSCU anticipates that they will be distributing in excess of 3 million new NFC enabled cards throughout 2020 to more than 100 credit unions.
By keeping themselves ahead of coming payment innovations, PSCU can help to ensure that its owner credit unions members' accounts are most frequently used, and by offering NFC enabled cards to owners, Jeremiah Lotz, managing vice president of digital experience and payment products at PSCU said, "We help our credit unions achieve top of wallet status" as the adoption of tap to pay solutions continues to rise.
The second yearly Eye on Payments study by PSCU has shown that 25 percent of respondents make transactions with an NFC enabled card a few times per month. They have cited reasons such as ease, convenience, speed, and security, while non-users stated that the stores they frequent aren't as of yet accepting NFC enabled card transactions.
With an ever-increasing number of merchants each year opting into NFC technology and accepting NFC enabled payments, it's believed that more consumers will begin to adopt the technology and participate. As many as 95 percent of all payment card terminals feature NFC enabled capabilities, according to Visa, and as of October 2019, 80 percent of the top 10 merchants were accepting NFC transactions.
Jeremiah Lotz has also stated: "Credit unions should be prepared to not only offer contactless cards to their members, but also have information readily available to educate members on how to use these new payment methods and ascertain whether a merchant's point of sale terminal is contactless enabled."
The PSCU's original model is scale and collaboration, and for more than the past 40 years, the company has leveraged its influence on behalf of credit unions and their members. To this day, PSCU provides an end to end competitive advantage that helps to enable the secure growth of credit unions, making sure that they are able to meet ever-evolving consumer demands.