Back in June of this year, PayPal made the announcement that COO Bill Ready would be stepping away from his long tenure at the online giant, and we now know precisely why. This coming January, Ready will be stepping into a new role with Google as their new commerce chief, a position from which he will be reporting directly to Prabhakar Raghavan, Google's Senior Vice President of Engineering.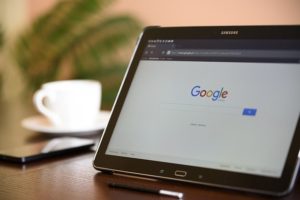 Having joined PayPal in 2013 after their purchase of his payment gateway startup Braintree for $800 million, Ready saw himself moving steadily up the ranks before becoming PayPal's EVP and COO in 2016. While working in this role at PayPal, Ready was responsible for overseeing product, technology, and engineering, along with PayPal's merchant, consumer, Venmo, Paydiant, Braintree and Xoom businesses' end-to-end experiences. On top of this, he co-chaired PayPal's revenue and profit-focused Operating Group. Today, businesses such as Uber, Facebook, Jet.com, and Airbnb rely on Braintree to power all of their payments.
Many of PayPal's biggest moves as a company can be traced back to Ready's tenure, such as the introduction of PayPal One Touch (their most rapidly adopted product of all time), PayPal Commerce, the expansion of Braintree's global reach, Pay with Venmo, and the redesign of PayPal's mobile app.
When speaking with regards to Ready recently, Raghavan said "Bill's exceptional track record building great experiences for consumers and deeply strategic partnerships makes him a powerful addition to our team. I couldn't be more excited for the future of commerce at Google."
Ready himself followed this up, saying, "I've long admired how Google has enabled access to the digital economy for everyone/ Google has been making world-class commerce capabilities universally accessible to partners of all sizes, and I look forward to furthering that mission."
Bill Ready's role as Google's new commerce chief won't see him getting directly involved with anything to do with the payments side of the business, PayPal's competitor Google Pay, but it will instead see him focusing on leading the vision, strategy and delivery of Google's commerce products. While not directly involved in payments operations, he will, however, be working in close partnership with them, along with Google's advertising operations.
Being in charge of commerce at Google will be no easy task for Ready, in part due to the nature of the close proximity to advertising, which is parent company Alphabet's largest source of income. Out of a total revenue of $40.5 billion, Google's ad revenue in Q3 of 2019 alone was $33.29 billion.
When making a statement with regards to Google's hiring of Ready, CEO of Google and Alphabet Sundar Pichai stated, "I'm thrilled to welcome Bill to Google as we continue our work to create more helpful commerce experiences and build a thriving ecosystem for partners of all sizes."