Not everyone is always thrilled with their Christmas gifts, and now that we can shop for anything we want with relative ease and next to no effort, so too can we return items.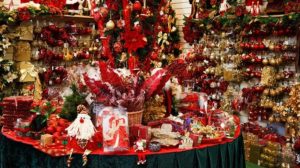 Year on year, Christmas shopping habits are growing and the dollar amount consumers spend is on the rise. It's only inevitable that so too should returns increase. This is why this year, merchants are expecting to refund a whopping estimate of $41.6 billion worth of merchandise bought online. At least this is what a study undertaken by the commercial real estate services firm CBRE is estimating, along with their partner Optoro, which specializes in assisting merchants when it comes to processing returns. The projection for 2018 was $37 billion, so this is a pretty hefty increase which would make for an all-time record.
By assuming that, on average, around 15% to 30% of all online purchases are returned, CBRE and Optoro can calculate the return figure. By contrast, old-fashioned brick and mortar store shoppers return around 13% of their purchases.
An Early Start to Online Returns and High Volume
CBRE and Optoro's report also states that each year, the return rate in the retail industry grows by around 10%, and up from last years $90 billion, this year's overall cost of returns, both online and in-store, is predicted to reach upwards of $100 billion.
In other areas, USPS is expecting to handle over 1 million returned packages each day of the Christmas period, with its peak hitting on January 2nd with 1.9 million items, over 26% higher than the peak so far in 2019.
CBRE Matt Walaszek Report
According to associate director of industrial and logistics research at CBRE Matt Walaszek, "[The Christmas period is] a time when retailers are seeing all these sales and that does not translate into rising profit margins. However, the returns are quite costly. The costs are the number 1 stressor for the retailers."
Inefficient methods for handling returns costs the retail industry around $50 billion each year, according to Optoro. Also, with over 10 billion "needless shipments" each year, costs really are adding up for retailers. Often, retailers aren't able to resell returned merchandise themselves, so one tactic is to try to sell the merchandise to discount stores. Failing that, merchandise has to be destroyed, which, along with the $50 billion in costs each year, generates 5 billion pounds of waste.
Continuing on from what he said before, Walaszek added, "Customers have gotten really accustomed to free returns. We are really spoiled. And retailers have to figure this out to be able to compete in this marketplace."
Conclusion
Christmas retail sales are expected to rise around 3.8% to 4.2% this year, which would see sales between $727.9 billion and $730.7 billion. With all these increases in sales, money lost through returns is only going to continue to increase too.