Technology giant Apple is trying to get the most functionality out of the iPhone before the next chapter of personal and portable computing is written. Subscription-based services, digital content, and mobile payments are some of the verticals that Apple has been exploring for the purpose of squeezing more profits from the iOS ecosystem, and this includes enabling commuters to pay for bus or metro fares with their iPhone or Apple Watch devices.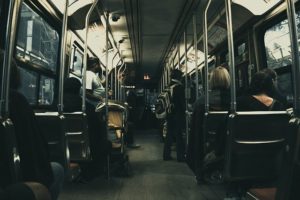 According to a news report by the London Evening Standard, Apple Pay has officially gone underground with its new Express Transit feature. Although the ability to use Apple Pay for London tube fares is not exactly new, this method used to require biometric authentication in order to complete the transaction. What this meant for London commuters was getting stuck behind fellow tube riders trying to figure out the Apple Pay FaceID or TouchID systems; we are talking about wait times of up to 30 seconds during rush hour. With Express Transit, Apple is going the more traditional and faster route of contact-less payments supported by Android Pay.
To enable Express Transit, which is available on iPhone models starting from the SE all the way to the 11 Pro, users should tap the Settings icon and visit their Wallet and Apple Pay section where they will find the new Express Transit feature. Setting this up is as easy as selecting the desired payment card; if you have an Apple Card, it will become the default payment method for fares in the Transport for London system. Although Apple has only mentioned the London underground in its Express Transit announcement, any of the yellow card and device readers installed at railway stations all across the United Kingdom will work.
It should be noted that Express Transit works with the Apple Watch, and this is probably the most convenient way to handle mobile payments because of the wearable factor. Needless to say, Express Transit devices must have the latest version of iOS or WatchOS to work properly. This new Apple Pay feature is not only a time-saver but is also more in line with the direction the mobile payments segment is taking. Express Transit was previously launched in the Metropolitan Transit Authority of New York City, but Google Pay is found in even more public transportation systems around the world.