The numbers are in for the 2019 holiday shopping season, the final one of the decade, and retailers were pleased to learn that overall sales increased by nearly 3.5% compared to last year. Starting on Black Friday and culminating with last-minute shopping on Christmas Eve, retailers were definitely in the black this season, and this is despite the period being shorter than last year by six calendar days. E-commerce was the biggest winner with an increase of 18.8%, and the payments industry was pleased to see a greater volume of credit and debit card transactions along with digital payments.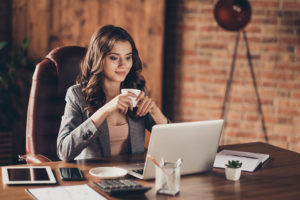 Even though online shopping accounted for a little less than 15% of the overall sales volume, it should be noted that the Cyber Monday shopping event continued to grow, particularly in the consumer electronics segment, which experienced a boost of 10.7% on a year-over-yer basis. Specialty apparel was the segment that shoppers expressed greater interest in compared to 2018, but even department stores posted a nice growth of 6.9% despite industry analysts warning that the heyday of American shopping malls is behind us.
According to the MasterCard Spending Pulse survey of retail activity during the holiday season, stores were prepared for the shorter shopping period this year; many retailers stepped up their omni-channel marketing efforts starting in early November. It should be noted that department stores actually saw a decline in their brick-and-mortar transactions, but they posted a 6.9% increase of their online sales.
Now that Christmas has come and gone, retailers are gearing up for the post-holiday blues, which tend to feature many gift returns or exchanges; a typical example is footwear, which tends to see a lot of exchanges because of size issues. Clearance and special discount situations will likely see a migration towards e-commerce channels, but brick-and-mortar retailers are ready to welcome more store traffic that should last through the first week of the New Year. Physical storefronts located within shopping districts have an advantage in this regard when merchants get together to organize entertainment and family events; the idea is to increase foot traffic at a time when many shoppers have time off work.
Wall Street Investors Also Enjoyed Holiday Cheer
The Santa Claus rally on Wall Street was delayed by just one day this year. According to market analysts at Nasdaq.com, exchange-traded funds that focus on the banking sector soared when traders returned to work after Christmas Day. This is good news for the payments industry, which does not exclusively rely on banks to stay busy. Consumers are warming up to alternatives to the traditional banking system; increased regulation and oversight along with a lack of flexibility by banks are driving consumers towards payment systems that they can manage from PCs and smartphones. Since providers of alternative banking services work closely with payments processors and clearinghouses, the future looks good for the payments industry.