The Wall Street Journal has been reporting this week that CEO of both Twitter and payment processing company Square, and longtime advocate of Bitcoin, Jack Dorsey has been a prominent investor in the two-year-old company CoinList during their Polychain Capital-led $10 million funding round.
What is CoinList?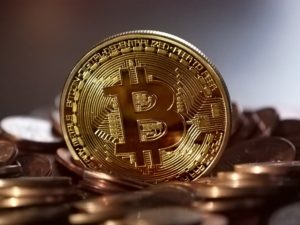 CoinList was founded in San Francisco two years ago in 2017 with the aim of helping startup companies raise capital through the sale of cryptocurrency. They made waves almost out the gate during the cryptocurrency boom in ICOs (initial coin offerings) when tokens were exchanged for the money the companies were raising. With the roller coaster-like sudden rise and fall in Bitcoin, the market for ICOs blew up with it before it then bombed.
As the CEO of payments company Square, Dorsey has had Bitcoin of his own for some time, and has often advocated the positives of the cryptocurrency. Square recently announced that they will be introducing a new cryptocurrency service of their own called Square Crypto, as they also revealed that in the second quarter of 2019 alone they generated as much as $125 million in Bitcoin revenue.
The Future of Bitcoin
Despite being a fond advocate of Bitcoin, Dorsey said recently to the Australian Financial Review "[Bitcoin is] not functional as a currency. The peaks and troughs are like an investment asset and are equivalent to gold. What we need to do is make it more usable and accessible as a currency, but it's not there yet."
He did add, however, that he thinks Bitcoin can and will eventually grow and become more widely adopted by the online community by saying, "I think [Bitcoin is] the best because it's been the most resilient, it's around for 10 years, it has a great brand and it's been tested a bunch. As I look at all cryptocurrencies that could fill that role of being the native currency for the internet, [bitcoin is] a pretty high probability."
CoinList will aid new startups in raising money through token sales, and will then use that cash to build a new exchange platform they're calling CoinList Trade. Along with CoinList Trade, they'll also set up a cryptocurrency wallet, according to the Wall Street Journal.