Over the past 15 years or so, phishing has been an unfortunately effective practice whereby a thief will make an attempt to obtain peoples' login information to a number of websites. The fact that it's still being used extensively to this day is a testament to just how effective a scam it is. Vade Secure has recently released the quarterly Phishers' Favorites report which has unveiled a new top target for phishers in mobile payments leader PayPal.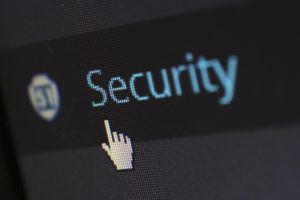 The top 25 imitated brands were examined in Vade Secure's report, and it also shined a light on many of the tactics employed by the phishers as they pose as these various websites in an attempt to break security and obtain users' data and information. Ever since the Vade Secure reports first began in the second quarter of 2018, Microsoft has had the privilege of owning the number 1 spot when it comes to the company most targeted for phishing. As of the first quarter of 2019, however, Microsoft lost that top spot to PayPal. Online streaming service Netflix, with its 158 million subscribers worldwide, is next in line at 3rd place.
There are some fairly scary statistics that come with PayPal's sudden rise to the top of the phishing ladder. Vade's AI engine found 16,547 unique PayPal phishing URLs, breaking down to as many as around 180 per day, up almost 70% on the previous year. It wasn't just PayPal that was making gains in this fashion, either. Of the top 25 brands when it comes to phishing, 10 were financial services brands, such as Bank of America, Chase, and CIBC, all of which were in the top 10.
PayPal, Microsoft and Netflix, just like any bank or any high street store, are holding facilities for data. Data which, eventually down the line, is going to allow phishers the ability to access money. This is why it should come as no surprise to see financial institutions and companies such as PayPal, Microsoft, and Netflix becoming well represented in lists such as the Vade Secure Quarterly Phisher's Favorites report due to them being the prime targets for such an effort, and also being in charge of the data that those looking to steal data would find most valuable.
And one last thing to consider if you are a merchant and you are worried about security affecting your bottom line: Host Merchant Services Data Breach Security Program. Click that link to download a PDF explaining the value-added service HMS provides its merchants that goes above and beyond just simple PCI Compliance and helps ensure a merchant's peace of mind.