According to the 2019 Fraud Attack Index by e-commerce security company Forter, attempts at defrauding online retailers have, for the second year consecutively, increased with online electronics and food and beverage retailers seeing the biggest hits.
After going through merchant and transaction data, Forter determined the rate at which e-commerce fraud attacks occur has increased between 2017 and 2018 over several different verticals.
Electronics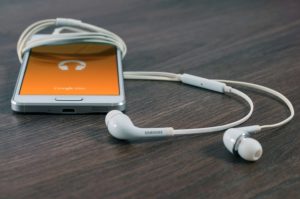 Fraud targeted at electronics retailers shot up by a huge 73% in 2018 compared to the year before. Electronic devices often come with hefty price tags, and they can be easily resold, making them so appealing to fraudsters. Forter's analysis showed that customers are more than prepared to purchase their electronic goods from third-party sites in order to score a better deal, and many fraudsters will list their stolen items as "refurbished" items.
Food and Beverage
Fraudulent attacks against food and beverage companies saw an even bigger increase between 2017 and 2018 with a 79% increase in attacks. This comes following a 60% increase between 2016 and 2017. Forter's analysis suggests that lower-priced online food and beverage items will be where fraudsters typically test out stolen cards or e-wallets, before then going onto more expensive higher-ticket items.
Clothing
Fraud attempts in the online clothing world rose by 47% between 2017 and 2018. Clothing has always been an appealing and attractive option to criminals, with bulk items being resold with relative ease. Much as was the case with electronic items, many legitimate buyers will be eager to purchase their clothing from third-party resale sites.
Bots can also be used by fraudsters to buy up large quantities of any limited edition clothing runs which they'll then sell on with substantial mark-ups.
Jewelery and Luxury Items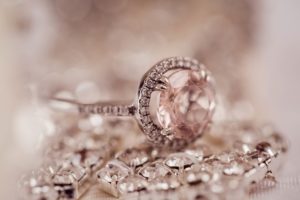 It goes without saying that criminals have always been attracted to the high value of jewelry. 2018 saw a 19% year-on-year increase in attacks towards online sellers of jewelry and other luxury items.
The security company Forter's study looked into many often undertaken means by which fraudulent attacks are typically launched upon online retailers. Account takeovers, whereby criminals will unlawfully gain access to an unsuspecting customer's account with the aim to make illegal purchases, or even redeem loyalty points, grew by 45% in 2018 when compared to 2017. Fraudulent attacks coming from fraud rings, or even online criminals grouping together to commit fraud together grew by 26% year-on-year.
What saw the sharpest increase was policy abuse, which entails cheating retailers through discount codes and coupons, creating multiple accounts, or overusing referral reward programs. This saw an increase of a whopping 170%, whereas stricter e-commerce returns policies saw the more historically traditional fraudulent returns abuse drop by a huge 90%.
As of 2019, these are the 10 U.S. states with the highest rates of identity theft and fraud:
1. District of Columbia
2. California
3. Nevada
4. New Hampshire
5. South Carolina
6. Delaware
7. Louisiana
8. Texas
9. New York
10. Florida
And one last thing to consider if you are a merchant and you are worried about data breaches or fraud affecting your bottom line: Host Merchant Services Data Breach Security Program. Click that link to download a PDF explaining the value-added service HMS provides its merchants that goes above and beyond just simple PCI Compliance and helps ensure a merchant's peace of mind.