With 2020 looking to be the year that all the next generation games consoles will begin to hit the market, it won't come as a surprise to learn that many eager consumers are starting to put money aside. For many, a lack of immediately available funds will direct attention to credit, but this past week, Citizens Bank has released details of a brand-new funding option for consumers ready to buy new Microsoft products.
Xbox All Access Program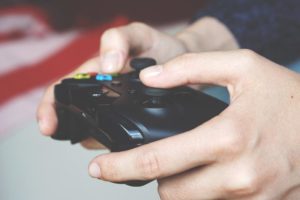 Citizens Bank and Microsoft have joined forces to provide financing for the Xbox All Access program, offering consumers the choice of Xbox One X, Xbox One S, or the Xbox One S All-Digital Edition console bundles paired with a 24 month subscription of Xbox Game Pass Ultimate. This gives customers access to more than 100 games and online multiplayer via Xbox Live Gold. In addition, Xbox Game Pass Ultimate features multiple new Xbox exclusives, with new content added constantly, along with reliable and fast online multiplayer gaming. This will be predominantly available via Amazon, and will have a complete point-of-sale experience as well as 0% APR financing.
For the time being, the program is limited to just the current generation of Xbox consoles. Consumers who do pick up a current-generation Xbox through the Xbox All Access Program, however, will be eligible for an upgrade once what is currently only known as Project Scarlett launches, presumably next year.
Citizens Bank president of consumer deposits and lending Brendan Coughlin, said about the integrated payment solution, "Consumers want affordable ways to make purchases without taking on additional credit card debt. Xbox All Access bundles hardware, services and software with affordable and predictable financing delivered through Amazon's online check out process. Xbox All Access represents the first time a lender, manufacturer and retailer have come together to offer a seamless way for consumers to buy, and we believe that it will be the model for how purchases are made and financed in the future."
Looking Toward the Future
While it may not seem right now that this type of payment solution will send Xbox sales soaring, it's worth remembering that Microsoft have very definitively lost this generation of the console wars, so this could be a cunning plan for the next generation. By offering potential future customers an easy way to pick up a console now while holding their place in line for the next console, Microsoft seems to be hoping to snatch away a few Sony supporters ahead of the game. Also, with each new console generation, or any new generation of any technology, supply issues tend to be a bit of an issue in the early days. This has by no means been confirmed by Microsoft, but perhaps those who buy under the Xbox All Access program will have priority access to Project Scarlett when it releases.
Early in 2019, Microsoft announced it was ending its mobile payments solution Microsoft Wallet. Support for the mobile payments app ended in February 2019 less than a year after Microsoft announced it integrated Microsoft Pay with Masterpass which allowed users to use the Edge browser to make online purchases with retailers who accepted Masterpass. The decision was inevitable since Microsoft Pay had a low user rate and the company discontinued support for its Windows 10 Mobile operating system which had just 2.4% of the market share of US mobile operating systems.