Those who've spent any time in China as a tourist will know first hand just how difficult it can be to perform the seemingly simple task of paying for things with a format other than cash.
One of the most popular forms of mobile payments in China is Alipay, and most people will use Alipay to make payments using a QR code on their phone. The vast majority of places won't accept domestic staples such as Visa or Mastercard, so most travelers would have no choice but to rely on cash until Alipay's recent intervention.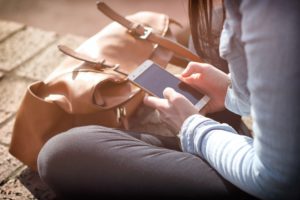 Until Ant Financial, the Alibaba affiliate that runs Alipay's platform, made the following announcement earlier this month, users of the Alipay platform were required to have a Chinese bank account. Until now, that is, with Alipay announcing a program called "Tour Pass" through which the company will introduce a version of the Alipay app that will launch and feature full support for international debit and credit cards. Once users have download the Alipay app onto their iOS or Android device, they will be able to use their phone number to set themselves up for the international version of the app.
Alipay users will then be able to top off a pre paid virtual card from their Visa, Mastercard, Singapore's Diners Club, or Japan's JCB cards and begin spending all across China. The international version will not be available to Hong Kong and Macau users as there is already Alipay HK that they can use. If Hong Kong users need to use the international version of Alipay, they can do so by opening a Chinese bank account through Bank of China from within Hong Kong.
The minimum top-up amount for the 90-day prepaid card is 100 yuan and the balance will be capped at 2,000 yuan. Users will be able to top up the card multiple times.
This move allows Ant Financial to further extend its reach and dominance across the domestic Chinese market and cement themselves a place in China's ever-growing tourism industry. In 2018, Chinese tourism saw an increase of 4.7% on their numbers from 2017, which works out to 30.5 million additional foreign visitors, to bring the total to 141 million. Ant Financial estimates that these 30.5 million tourists spent around US$73.1 billion while in the country on food, shopping, lodging, and other things.
Alipay's biggest competitor in China's cashless economy is WeChat Pay, run by Tencent Holdings. Both Alipay and WeChat Pay have a higher than 90% penetration rate amongst online users, according to a report from 2018 on China's third-party mobile payments market. WeChat Pay has also announced plans to introduce access to their mobile payment platform for international visitors, only with additional support for American Express customers.
Upon Tencent's announcement, Visa tweeted: "This partnership means that we'll be working towards an environment where Visa cardholders will be able to use their Visa card in China at the millions of places where WeChat Pay is accepted, instead of having to rely on cash."