Near field communication (NFC) transactions have been rising steadily all over the world for several years now, and in Canada, the dominance of mobile payment technology is no exception.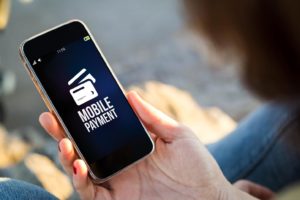 According to Visa Inc's Canadian unit, Canadians are now more comfortable than ever with the use of mobile payment technology, with as many as 52% of 1,000 people polled in a recent survey saying that they contactless transactions regularly. In addition to this, 80% said that they consider contactless payments as "a very convenient way to pay," and 45% praised their security.
In the first quarter of 2019 alone, near field communication made via platforms such as contactless credit cards, wearables, and mobile devices saw an increase of almost 25% since the previous year, accounting overall for 51.5% of total transactions made.
There are eight stand-out provinces of Canada that are really leading the way when it comes to contactless payments. The province of New Brunswick has seen 51% of its transactions become contactless followed by Saskatchewan (51.6%), Alberta (52.1%), British Columbia (53.5%), Ontario (54%), Nova Scotia (55.2%), Manitoba (58.2%), and Prince Edward Island leading the charge at 59.2% of all transactions.
One huge factor that has contributed to the increase in contactless payments is the recent rise of the digital wallet. Technologies such as Apple Pay and Google Pay, while they may have started somewhat slowly, soon started to pick up speed as Canadians started to realize the benefits and ease of simply paying with their phones, which most of us, especially the millennial and Gen Z generations, will more than likely have in our hands already anyway, as opposed to searching for their credit cards.
It should be worth noting too that, while contactless transactions in Canada make up 51.5% of all transactions, in the neighboring U.S., that figure drops to a pretty staggeringly low 3%. In spite of being one of the highest adopters of smartphones in the whole world (at a rate of 77% in 2018), statistics show that as much as 89% of all U.S. consumers are still shunning mobile payments, making the U.S. one of the lowest adopters of contactless technologies in the world, and Canada one of the highest.