Starting later this year, American Express is offering online shoppers a brand-new way to pay retailers directly from their bank account, in real-time, without the need to use a debit or credit card in hand.
The new service, which will be offered to bank account holders in the U.K., even those without an American Express card, is set to roll out in the fourth quarter.
Here's how the new Pay with Bank Transfer option will work.
What Is an American Express E-Commerce Bank Transfer?
Whereas before consumers were required to enter card details, thanks to American Express, this could all soon be a thing of the past. The service offers customers the option to instead make their payment via an American Express bank transfer with real-time payments directly from their bank account, rather than via their debit card. Customers will also be able to view their bank balances prior to confirming the transaction, and, according to American Express, will be able to benefit from "bank level data security."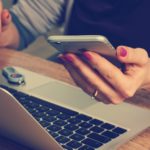 To make use of the service, all customers will have to do is click on the "Pay with Bank Transfer" button upon checkout, and select their bank from which they wish to make the purchase. They will then be redirected to their bank's website where they will sign in and authenticate themselves, and approve the payment details before continuing to finalize the purchase.
Thanks to a wider initiative known as open banking, the data that people have stored with multiple financial institutions can be collected together and shared with trusted third parties, simplifying procedures while maintaining high levels of security.
Do I Need to Be an American Express Cardholder?
Not at all. The bank transfer service is open to anyone, whether they are an American Express customer or not. All that is required of the customer is a U.K.-based bank account.
What are the Benefits of an American Express E-Commerce Bank Transfer?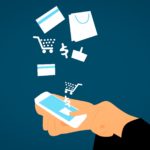 Currently, bank transactions require having a physical card or card information to complete a transaction. With the Pay with Bank Transfer option, consumers have more options for paying retailers without sacrificing security.
Transactions are also much faster. The American Express service allows for instant transfers from customers to recipients, whereas paying with a credit or debit card would usually take a few days to a week to complete.
Where Can I Use the American Express E-Commerce Bank Transfer?
There will only be a handful of retailers utilizing the system at launch, however, a major rollout throughout 2020 will see the bank transfer system adopted by a wider range of online ecommerce retailers.
Some of those initially taking part in the American Express bank transfer scheme include JustGiving, Oak Furnitureland, Thai Airways, Richer Sounds, Hays Travel, and the Royal Lancaster London Hotel.