The expected global rollout of 5G technology is predicted to bring many changes to today's connected global economy. With real-time, high-speed data flow, 5G is likely to fuel even further expansion of mobile payments and change the credit card processing industry on a fundamental level. Here's what 5G may mean for the future of mobile payment technology.
What Is 5G?
A major technology shift is occurring that will bring a big update to the wireless technology that delivers data to cell phones. 5G refers to the fifth-generation cellular network which will be a big step ahead of today's wireless technology, 4G, by offering incredibly fast mobile internet speeds that will allow users to download movies within seconds. That's about 20 times faster than the 4G experience. 5G technology won't just bring faster speeds; it will also reduce latency or lag which happens when signals pass between different carrier switching centers.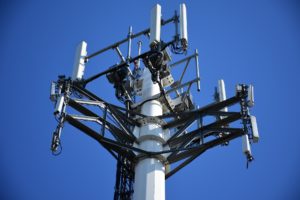 In addition to cell phones, the technology will also impact security systems, drones, and even vehicles. To get the full benefits of 5G, once the rollout is complete, users will need a compatible new phone and cell phone carriers will need to upgrade to new transmission equipment.
How Will 5G Technology Change Credit Card Processing?
The payment processing industry is expecting a big shakeup when 5G technology is finally rolled out. With dramatically faster speeds and reduced latency, 5G can: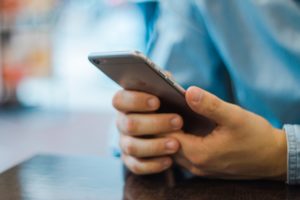 Streamline transaction processes
Increase transaction speeds
Improve the accuracy of fraud prevention
Support a more user-friendly experience
5G technology can revolutionize the mobile shopping experience. For example, it makes it easier to support virtual reality shopping to allow consumers to see what an item will look like in their home before buying or go through every step of buying a car — including the credit check, receiving personalized financing options, and funds availability — with mobile technology.
Increased speeds won't just improve customer experience; speed also supports better fraud prevention. Fast data transmission allows banks to quickly verify data like geolocation and merchant ID to avoid errors. These factors can increase consumer confidence in digital payment technology to potentially sway more people to change how they pay.
All of these benefits may support increased adoption of mobile payments, especially in the United States which is far behind China and other areas of the world in terms of adopting mobile payment technology.
While China boasts a mobile payment usage rate of more than 80%, the adoption rate in the U.S. is less than 10%. In the United States, debit and credit cards are much more widely accepted than in other regions of the world, offering an alternative to paying without cash.
To accept a mobile payment, merchants need the right hardware which are tailor-made for mobile businesses. By improving security and transaction speeds while opening the door to more advanced mobile payment options, 5G may just help increase the adoption rate of mobile payment technology in the U.S.