When considering the trends that have been shaping the retail industry over the last few years, it is easy to infer that 2018 will be the year of mobile first shopping. Online retail giants such as Amazon have noticed that shoppers are not quite ready to completely abandon the brick-and-mortar model; however, they expect to be able to use a combination of mobile apps and online ordering along with more sophisticated physical experiences and interactions.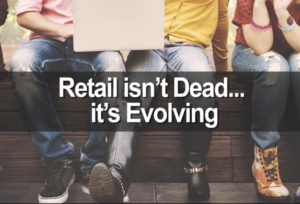 Two major Amazon developments in 2017 illustrate how the e-commerce leader plans to change the rules of mobile first shopping game: the acquisition of the Whole Foods supermarket chain and the testing of the Amazon Go neighborhood convenience stores. It is clear that the company is looking to expand its physical presence beyond the Fulfillment by Amazon (FBA) centers across the United States. This is what Amazon is thinking about: shoppers who use smartphone apps during their lunch break at work will prefer to pick up their purchases at Whole Foods or Amazon Go stores on their way home.
In Florida, supermarket chain Publix has perfected its online ordering and delivery options to include the option of shoppers arriving to pick up their groceries; this gives them an opportunity to make a purchase they may have forgotten to include in their smartphone order. Something else that Publix executives have realized is that online shoppers engage in window shopping at their stores; this means that they enjoy getting acquainted with the products during their visit so that they know what to order online in the future.
Needless to say, the shift towards the new mobile-first retail paradigm will require merchants to give shoppers plenty of payment options. In 2018, the diversity of mobile payments providers will continue, which means that store owners should look for merchant processors that can handle as many options as possible. Google recently announced that it would merge Android Pay with the Google Wallet, and Apple is rolling out a new option called Apple Pay Cash. Venmo and PayPal will continue to develop their systems with the hope of increasing their market share. Various cryptocurrencies are marketing their respective blockchains in an effort to gain acceptance. All in all, 2018 will be a competitive year in terms of electronic payments format, and the possibility of a mobile wallet standard being set this year is very unlikely.
In the end, 2018 will be an exciting year for the retail industry, particularly for brick-and-mortar store owners who properly leverage their physical and mobile presences for the benefit of shoppers.