Though the high-profit potential of Bitcoin and other cryptocurrencies offers irresistible bait to that powerful under-36 demographic we call millennials, it's not time to write the stock market obituary just yet. Popular stock market apps have made online trading of stodgy old Wall Street firms seem cool and new again. The truth is that this generation has shown an affinity for cryptocurrencies and the stock market that will likely drive digital trading trends for the foreseeable future.
Millennials Love Stocks
Even though Bitcoin and other kinds of digital currency are the sexy new beast of today's trading world, only an insane analyst would think that the stock market will assume a secondary position of importance any time soon. As long as actual business drives the world's economic engine, stocks will stay popular with millennials traders. They have stood the test of time, which appeals to any investor who chooses a balanced approach. Stock apps are popular with young traders because it's free and plugs them directly into the trading space without fees or commissions of any sort. For this self-directed generation, the trade-off in fewer research or tools is an easy one to make.
And Millennials Love Cryptocurrencies Too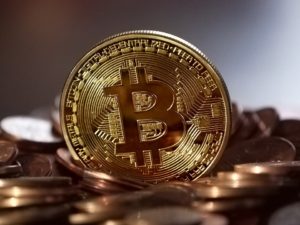 Bitcoin and its brethren have a few things going for them when it comes to popularity with the under-36 crowd. First of all, it's new, techie, and the latest shiny object. This generation, the first to spend their lives in an internet and smartphone world, automatically love it. Digital currency is only nine years old as an industry, but the past few years have seen the potential for incredible returns the like of which we haven't seen since the dot-com boom and bust of the late 1990's.
The Bottom Line
Regardless of the generation, smart investing still equals smart investing, and though the particular assets might change, tried and true principles remain the same. Expect millennials to continue their stock-investing ways for the majority of the portfolio, with a much smaller percentage dedicated to holding cryptocurrencies. It's the same theory as that implemented by previous generations who loaded up on proven stocks but reserved a portion of their money to take chances on small companies with bright prospects. One thing is certain. Millennials have taken over the reins and will steer the direction of trading trends for the time being. You can bet that will include both stocks and digital currencies.