If your website runs an online store so that it can sell merchandise to customers, there are several methods that you can use to sell your product to the customer. However, the most efficient method of getting customers to buy your products easily is to use a shopping cart. There are many benefits to shopping cart templates.
Benefits of the Shopping Cart
When a website decides to sell a whole catalog of items, they will typically make it easier for customers to buy multiple items by allowing them to use a virtual shopping cart that will store all of their items until they decide to check out. It would be a hassle to have customers buy items one at a time, and the shopping cart eliminates this difficulty. It is common practice to make it as easy as possible for customers to purchase goods so that they don't change their mind.
Not only does it make it easier on the customer, but on the credit card processing company as well. Shopping carts can be used to create a list of items that need to be shipped out on your end. This is a lot easier than going through one item at a time and matching it with the customer ID so that you can send it off to the correct place.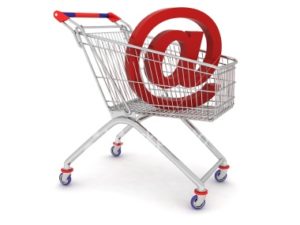 Coupons and Deals
The shopping cart idea also allows for the use of complex coupons and deals. For example, if you have a buy two get one item free sale, the shopping cart keeps track of the amount of items that the customer buys and will be able to implement the deal without any outside work. It not only keeps track of the amount of items that the customer buys, but can keep track of the total money spent that can be used for other deals. Without the shopping cart, it would be difficult to track this information.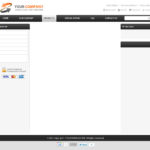 Adding Items
It is really easy to add items to your product list with a shopping cart. If you have a quality shopping cart template, you will be able to enter this information into your website very quickly. If you have a website that is constantly changing the products or services that it offers, this could be vital.
Creating Your Shopping Cart
It can take a lot of work to construct a shopping cart from scratch, so you can save time by using shopping cart templates. These templates already have all the graphics and coding completed, and are easy to use. You will be able to quickly learn how to place the cart on your own website, add and remove items that the customers can buy, place in deals and coupon codes, and every other aspect of the cart.
Once implemented, customers will be able to use it to keep track of their items. They can then proceed to a checkout menu and enter in their information that will send the payment to your account, and give you detailed information about the placed order.
Conclusion
Customers are much more likely to purchase from an easy to use website that specializes in simplicity rather than a website that they need to adapt to. This is a waste of their time…so increase your sales and reduce wasted time by using a shopping cart for your online store today!