So let's take a look at Beal's list of the best free online shopping carts. It starts off with:
Number One: Agora Shopping Cart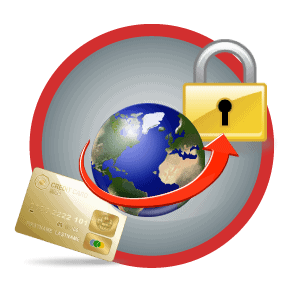 AgoraCart heads up Beal's list and is described as a customizable and secure open source shopping cart that you can install on an existing website. Beal says you get templates for setting-up your store, support for different product categories, options for different tax rates and back-end store management tools. Beal notes that this cart is PCI compliant and supports more than 10 payment gateways.
Beal notes that the free edition (5.2.x) is only supported through online community forums — but that an upgraded Gold edition is available for a fee. This upgraded edition offers additional license, features and support options.
Number Two: Broadleaf Commerce
The next entry on Beal's list is the Broadleaf Commerce solution, an open source alternative for enterprise e-commerce companies. It's enterprise-level platform, according to Beal, is built on Java integration technology and can be customized to specific business needs. Beal notes that with this software retailers can manage customer accounts, upset, create promotions and manage e-mail marketing campaigns. She says the platform supports social integration and search engine optimization tactics, gives catalog browsing capability, and can integrate any existing business database or fulfillment system with Google Analytics. Support and assistance, according to Beal, comes primarily from an online forum for discussion and contributions, articles, development guides and project API documentation. Broadleaf Commerce uses the Apache license.
Number Three: Commerce.CGI
Beal's third entry in her top 10 is Commerce.CGI, the first free Perl shopping cart on the web. This software was first released in 1998 and is a fully featured shopping cart for Unix-based servers. But Beal notes it can run on Windows NT with a minor code adjustment. Commerce.CGI is flexible enough to be an add-on to an existing site or installed and configured to manage a new product website. Beal states that it has the standard features of a shopping cart — templates, tools to configure e-mail management, product search capability and payment method management. It supports sales tax, multiple shipping options, and discount calculations. The software is supported through the Commerce.CGI mailing list or BBS.
Number Four: Loaded Commerce
Beal's fourth entry in the top 10 list is Loaded Commerce, version 6.5 of the popular CRE Loaded program. The Community Edition (CE) is a shopping cart designed for the small office or home office storeowner who wants to add trisection capabilities to an existing website. The program includes security modifications, as well as a number of features for product, customer, order and content management. It's customization is robust according to Beal, and customers can change their site design — choosing from hundreds of templates — as well as edit customer information, orders, invoices and more.
Number Five: Magento
Magento clocks in at number five on Beal's top 10 list. Magento offers an enterprise-class e-commerce platform that is supported by a global ecosystem of solutions partners and third-party developers, says Beal. Magento was acquired by eBay in 2011 and is part of eBay's X.commerce business unit. This involvement from partners and third-party developers combined with the backing of eBay gives Magento a wide range of support and flexibility.
As an enterprise-class option Magento offers merchants marketing tools, search engine optimization assistance, product catalog management and browsing capability, one-page checkout service and a number of other tools for managing shipping, tax and customer service.
The latest release of Magento Community Edition (version 1.6.1.0) was reeled on October 19,2011 and is available under the open source OSL 3.0 license.
Continue reading for the rest of Vangie Beal's list, when we reveal numbers 6 through 10.
Continue Reading – Top Free Online Shopping Carts, Part 3