Today, the Official Merchant Services Blog shines a light on a little known holiday that falls between Black Friday, and Cyber Monday called Small Business Saturday.
Since Host Merchant Services has many small businesses in its customer base, we wanted to take a moment to spotlight this newer day of shopping focus and frenzy. This is the third year that American Express is promoting Small Business Saturday, which encourages consumers to shop from small, local businesses on Nov. 24.
The Basics
First of all, what is Small Business Saturday? It is a shopping holiday created by American Express, held on the Saturday after Thanksgiving during one of the busiest shopping periods of the year. It's not that old. It was first celebrated on November 27, 2010. Small Business Saturday is designed to be a counterpart to Black Friday and Cyber Monday –– which feature big box retail and e-commerce stores respectively. Small Business Saturday encourages holiday shoppers to patronize smaller, local retail businesses.
Benefits For Consumers
The most basic perk to the Small Business Saturday campaign is that it gives money back to consumers for shopping at local small businesses. As defined by American Express at their Small Business Saturday Page here: "You can receive a one-time $25 statement credit when you register any eligible American Express® Card and use that Card to make a purchase of $25 or more at a small business on November 24, 2012."
Benefits For Merchants
A survey by American Express found 93% of consumers believe shopping at small businesses is important, and are backing that sentiment up by spending about a third of their discretionary income at local small businesses. This prompted AMEX to initiate the campaign in the first place. And if you are a small business merchant, AMEX is going the extra mile to get you involved in the perks and promotions of this holiday.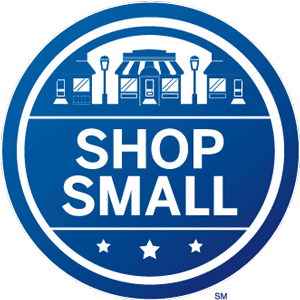 Even if you are a late-comer to this event, there is still quite a lot of value to be had from participating in Small Business Saturday. The $25 credit program applies no matter what else you do. But there's also these amazing resources still available:
From AMEX you can get free in-store signage, and a free online marketing kit.
AMEX also offers a free personalized ad, which geo-targets potential customers
You can use AMEX's Go Social app to create mobile-based deals for your American Express card-wielding customers.
A joint venture from Google and YouTube offers up My Business Story which lets you create custom videos using YouTube's editing tool to entice your customers.
For inspiration, you can even view some Small Business Saturday Success Stories on American Express's website.
Too Early To Tell?
So what do you think? Will Small Business Saturday catch on? Cyber Monday seems to be gaining some traction, fueled by the rapid growth in online shopping and e-commerce, and standing on the precipice of a predicted boom in mobile payment business. Black Friday is still going strong, with big chains like Toys"R"Us and BestBuy fueling it year in and year out. Is there room for Small Business Saturday? Are you a small business merchant and have you participated in this event last year? Will you be doing it this year? Feel free to share you thoughts and insights on this bold campaign from AMEX.