HostingCon 2012 is right around the corner. And The Official Merchant Services Blog is pleased to announce that Host Merchant Services CEO Lou Honick will be there to participate in a panel discussion on the topic of Best Practices for Payment Processing. The discussion, scheduled for 9 a.m. Wednesday July 18, offers hosting providers tactics for reducing payment processing costs and reducing risk. Honick is part of a panel of payment processing industry experts addressing the conference.
"As a three-time keynote panelist, I'm excited to return as a speaker this year," said Honick of his speaking engagement. "Panel discussions at HostingCon have been consistently excellent at packing a high level of knowledge and experience into a single session.  Having been the CEO of a hosting company for 11 years, and now at the helm of Host Merchant Services for three years, I'm able to bring a great perspective on best practices for credit card processing in hosted services."

HostingCon, celebrating its 8th anniversary, is the foremost conference and trade show for the hosted services industry. The best and the brightest from the industry will be attending the event from July 16 – 18 at the John B. Hynes Veterans Memorial Convention Center in Boston, MA.
"As a specialist in partnering with web hosting companies, I'm glad to share my experiences from both sides of the table to help attendees reduce costs, decrease fraud, comply with regulations, and maintain security."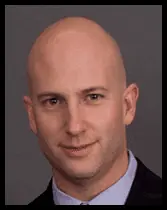 Host Merchant Services specializes in providing world-class customer service and support to its credit card processing customers. The company takes a different approach to merchant services, focusing on delivering the industry's lowest processing rates while providing industry-leading service and support. Host Merchant Services, headquartered in Newark, Delaware, specializes in partnering with web hosting and other professional services companies to offer payment processing to their customers.
This approach stems from Honick's experience in the web hosting industry. Honick got his start in the hosting industry as the founder of HostMySite.com, growing it from a two person operation in 1997, to an industry leader with 240 employees and over 100,000 customers at the time it was acquired by a private equity firm in June of 2008. He transferred the same successful approach to the credit card processing industry when he began Host Merchant Services in 2009.
To learn more about HostingCon 2012 visit their website.
Host Merchant Services will also be there in force to promote their special offer program with partner OpenSRS. OpenSRS partnered with Host Merchant Services back in April.
This partnership brings Host Merchant Services, the premier provider of payment processing and e-commerce services for small businesses and medium businesses, to OpenSRS Offers, the platform that allows OpenSRS Resellers to extend valuable third-party offers and discounts to their customers.
The partnership is bolstered by HMS' experience with the web hosting industry and HostingCon is a perfect venue for the company to present its ongoing initiative to provide E-Commerce focused companies a robust solution for processing credit cards online.
"We don't write a business off as high risk just because it sells its products or services online," added Honick. "HMS understands the needs of e-commerce merchants and works tirelessly to provide them with the right services at the best possible rate."