The parent company of American Airlines announced this month that the company had lost $1.7 billion in the previous quarter. A quarter is three months and somewhere around 90 days. I asked myself, if anyone else had that kind of money – what would they do with it? To keep it simple I just divided the $1.7 billion by 100 days and that comes out to $17 million per day. Here is what you could do with $17 million a day for 100 days.
Day 1 – Buy the 10 most expensive cars in the world. Total cost = $14,076,721. Obviously you would also spend $2,923,279 on gas, maintenance, insurance, tune ups and speeding tickets. Mostly speeding tickets.
Day 2 – Spend 479 nights in one of the world's most expensive hotel rooms – the Hugh Hefner Sky Villa at the Palms in Las Vegas. The suite costs $35,487 per night and comes complete with 9,000 square feet of living space, a gym, sauna and full bar. It can hold 250 people and has its own private elevator.
Day 3 – Buy the world's most expensive watch for yourself and 3 of your closest friends. At $3.5 million Piaget's Emperador Temple watch is encrusted with 1,200 diamonds. If you buy 4 you'll still have $3 million left over. I would suggest spending that on insuring them.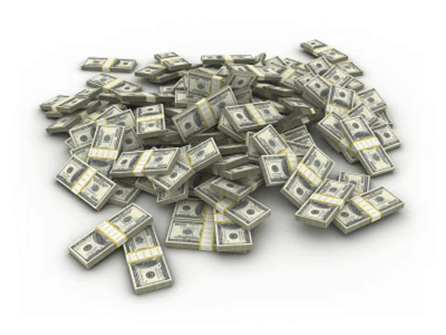 Day 4 – Have a meal with 17,000 friends at the world's most expensive restaurant – The French Laundry. The per-person average is just about $1,000. Couldn't figure out if that includes wine. You would think that it does.
Day 5 – Buy 4 bottles of the most expensive tequila ever made – Tequila Ley .925. It's not so much the tequila that costs you, it's the bottle. Basically the bottle is a glass sculpture encrusted with diamonds. With the $3 million left over you can pay cab fare home for everyone so they don't have to drive after those tequila shots – as long as the trips don't exceed 1,200,000 miles.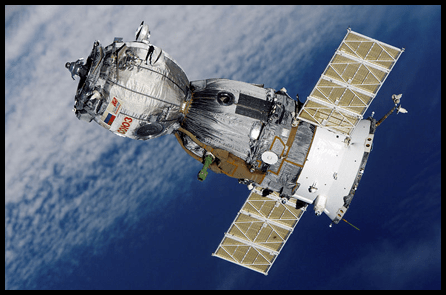 Days 6 and 7 – Go to outer space with the Russian Soyuz space program. Since you waited until now to go to outer space it will set you back around $34 million. Hence the 2 days required to pay for it. The very first space tourist, Dennis Tito, paid a mere $20 million in 2001.
Day 8 – Feed 265,625 people in the country of Chad for a year. It costs $1.23 for a week's worth of food in Chad. That compares to $149 for a weekly food bill in China, $342 in the United States, and $507 in Germany. If you look closely at the picture – you can see that beer probably makes up a large percentage of that German family's weekly bill.
Day 9 – Buy clothes for a year for 27,243 children in the U.S. It costs the average family in the U.S. $624 to buy clothes for one child for a year.
Day 10 – Plant 314,815 trees to offset global warming. According to Plant a Tree USA – you will get a 300,400% return on that investment. Be sure to plant some trees in Iceland and on Easter Island – because my friend said they don't have any trees there.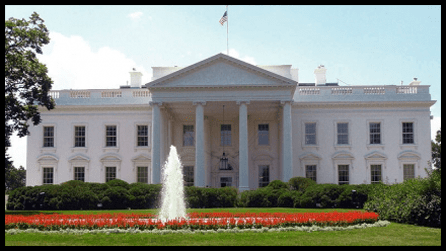 Days 11 through 55 – If you want to make more substantive changes to our planet, you figure you need to become President of the United States. According to the New York Times President Obama spent $750 million on his successful run in 2008. That's going to cost you $17 million per day for about 44 days.
Day 56 – You'll want to create an epic website to document all your Presidential exploits. You could go with a VPS or dedicated server from website hosting provider 34SP.com. Of course that won't chew up nearly enough cash to get to $17 million. Instead you could simply build you own massive data center for about $1,000 per square foot. That would give you around 17,000 square feet of data center space.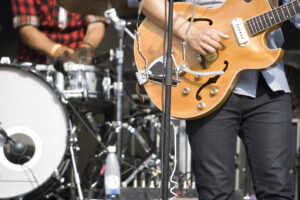 Day 57 – To celebrate winning the Presidency you'll need to party in style. If you hire the world's most expensive band – The Rolling Stones – it will set you back $7.5 million per day. You can throw in Katy Perry and Lady GaGa for another $200,000 per day. So between the booze, elaborate backstage amenities, and limo rides to ferry them around – you're looking at around $17 million for a 2 day party.
Day 58 – To meet with all those dignitaries, heads of state, royalty, and Congressional leaders you'll be needing a first rate new wardrobe. You could buy 155 of one of the world's most expensive suits from the luxury designer Alexander Amosu. Each suit retails for $110,000 and includes 9 diamond buttons set in 18-carat gold. The suit is put together with 5,000 stitches of platinum and gold threads.
Day 59 – You'll get worn out from being President so you'll need to get away. How about a vacation house in one of the most exclusive real estate markets in the U.S.? For a mere $12,450,000 you could buy this "French Embassy" in Naples, Florida. It comes complete with a 2,000 bottle wine cellar and an elaborate wood paneled office for your Presidential business calls. To keep all that wood and millwork top shape you can use the extra $4,550,000 to hire Grand Woodworking a firm reknowned for their Naples custom cabinets. Their website says they have invested heavily in the finest CNC equipment to quickly and seamlessly match any and all types of complex molding or millwork. With over 1,700 sets of knives, the permutations of cuts and finishes runs into the millions.
Day 60 – Put on one hell of a 4th of July fireworks show. Since you are now the President, you show have a first class fireworks display for Independence Day. An elaborate one hour professional firework show costs around $100,000. With your $17 million you could continuously fire off amazing fireworks mortars for an entire week. You should let your neighbors in Naples know first – otherwise they will think they are in the middle of Armageddon.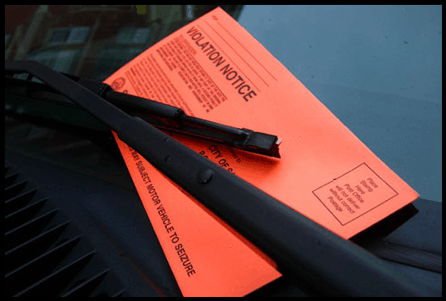 Day 61 – Pay all of the Washington, D.C. parking tickets for one month. You need to stay popular to get re-elected President. What better way than by paying the parking tickets for everyone in the nation's capital for one month? The highest average parking ticket in D.C. is $100. They are written out at the rate of 350 per hour or 5,300 per month. With $17 million you can cover all those parking ticket costs for one month.
Day 62 – Get some really cool shades. To protect your eyes and just plain look cool you'll be needing some sunglasses. How about a few pairs of the world's most expensive sunglasses? Dolce & Gabanna makes a model DG2027B pair that will set you back a cool $383,609 per pair. That's about 100 times more expensive than the next most expensive pair of sunglasses. Why so much? These sunglasses are framed in pure gold and have the D&G logo written on the arms in diamonds. You could buy 44 pairs. That way you could outfit all your Secret Service guys in them too. They are always wearing sunglasses anyways – right?
Days 63 through 82 – Take the world's most expensive airline flight. The most expensive airline tickets ever sold were for the maiden commercial voyage of the Airbus A380. An Australian national paid over $100,000 per ticket for 2 tickets. With your $17 million you could afford tickets for 170 passengers. That doesn't make any sense though – because for about $318 million you could just buy your own A380. You'd have to save up for 19 days to get one, but think of the great parties you could have with over 700 passengers and a cruising range of 9,600 miles plus optional amenities like onboard relaxation areas such as bars, beauty salons, duty-free shops, and restaurants.
Days 83 through 87 – For about $69 million and change you can buy this 230 foot Italian yacht. Currently under construction, it is slated to have a swimming pool on the top deck. Of course the entire interior will be customized just for you. It also includes a heli-pad to get you to and fro.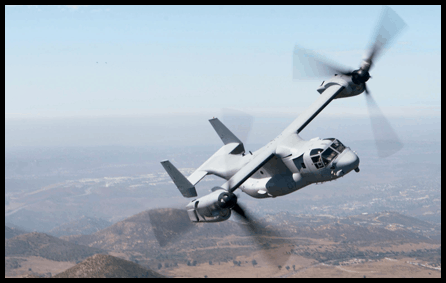 Days 84 through 91 – You need a helicopter for your helipad on your Italian yacht. So you could just get some plain old jet helicopter or something. But hey – you are the President now – remember? So you can get ultra-cool military stuff like the V22 Osprey. It takes off like a helicopter and then flies freakin' fast like a plane as the rotors tilt in mid flight. They cost about $118 million brand new – that will take you about 7 days at $17 million per day. Cool way to touch down on the yacht. Don't forget your D&C sunglasses either.
Day 92 – Buy a herd of ASIMO robots, seventeen to be exact. Although you technically can't buy one yet – various sources estimate the cost of Honda's amazing humanoid robot named ASIMOV at around $1 million. How cool would that be to walk into a club – or glide out of your Osprey onto the yacht – with 17 of your ASIMOV posse at your side. Side benefit? They could walk around serving drinks on the yacht.
Day 93 – Make a ridiculously awesome youtube video. According to the notes on this video – it cost $6.2 million for 2 minutes of footage. So for your $17 million today you could create over 5 minutes of the same Rube Goldberg stuff without any graphics or CGI involved. I bet you'd get lots of views.
Day 94 – Dig a really big hole and bury today's $17 million. With all the uncertainty in the world economy you can't be too careful. According to SmartMoney when times get tough and banks start to fail (like many have in the past few years) then ordinary people turn to burying money. It's just in case of an emergency when the whole economy collapses and the other stuff you bought above gets lost or stolen or you give it away and you need some walking around money.
Day 95 – Give today's $17 million to a worthy charity. You can find one with this great charity evaluation website: www.charitynavigator.org.
Day 96 – Get some new shoes. Some really expensive new shoes. Plenty of really expensive new shoes. In fact, the most expensive men's shoes in the world: Diamond Studded Nike Boots. Sweet. These Nikes were designed by Luisa Di Marco and feature black diamonds fitted in white gold along with sapphires. Each pair costs $218,000. You could afford 78 pairs.
Day 97 – Cure AIDS. This article points out a treatment that cured a patient of AIDS. Estimated cost per treatment is $1 million. Today you could cure 17 people of AIDS.
Day 98 – Fund entrepreneurs worldwide with sustainable microloans. Small sums can yield huge dividends in the right hands. Micro loans are a form of micro credit. According to Wikipedia – microcredit is the extension of very small loans (microloans) to poor borrowers who typically lack collateral, steady employment and a verifiable credit history. It is designed to spur entrepreneurship, increase incomes, alleviate poverty and often also to empower women. You can find worthy loan recipients through www.kiva.org. At an amount of $1,000 per loan – you could fund 17,000 microloans. Of course you would get repaid for the loans – so you could repeat this cycle indefinitely.
Day 99 – Buy up rare and expensive books for your Presidential library. First you could buy a copy of the world's most expensive printed book (not a unique or hand printed book). That book is John James Audubon's Birds of America, a book of illustrations. The tome was was sold by Christie's in the year 2000 for $8.8 million. You could also pick up a copy of Comedies, Histories & Tragedies (aka First Folio) written by William Shakespeare and printed in London in 1623. That will set you back another $5 million.Why not add a copy of Cosmography (Cosmographia)
by Ptolemy. This is the first printed atlas and was printed in Bologna in 1477. You can buy your copy for $4 million. That will bring your total to a shade over $17 million.
Day 100 – Take an around the world vacation. You deserve it after all the spending you've been doing. According to David Lee the cost to travel around the world is around $35,000 per person. That will let you take quite an entourage with you. That's 485 of your best friends.