A payment processing related story setting the blogosphere on fire right now is this study by Pew from their PewInternet and American Life Project that suggests that mobile payments — and swiping your phone to pay for things when you shop — will be the standard by 2020.
There's been a wide variety of takes throughout the media on this study. It interests us here at The Official Merchant Services Blog because the future of mobile payments and mobile payment processing are topics we've been focusing on since our very beginnings.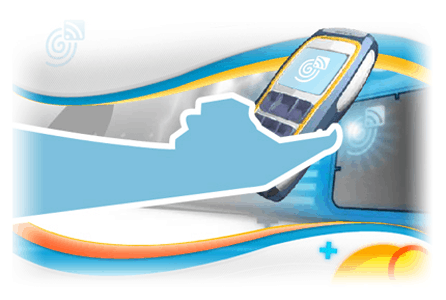 The recurring theme in each of our articles and blogs: The future. All of the commentary, all of the studies, all of the research, and all of the stories released about Mobile Payments focus on the rise of Mobile Payments in the future. Just like this latest media blitz. Though the big difference this time is instead of Mobile Payments by 2014 or 2015, it's looking further ahead … to 2020.
The Study Itself
You can download a PDF of the Study Here.
According to PewInternet itself, "The survey results are based on a non-random, opt-in, online sample of 1,021 Internet experts and other Internet users, recruited via email invitation, Twitter or Facebook from the Pew Research Center's Internet & American Life Project and the Imagining the Internet Center at Elon University.  Since the data are based on a non-random sample, a margin of error cannot be computed, and the results are not projectable to any population other than the experts in this sample."
The bottom line of the survey according to Pew is that within the next decade, smart-device swiping will have gained mainstream acceptance as a method of payment and could largely replace cash and credit cards for most online and in-store purchases by smartphone and tablet owners.
The media took that and ran with it …
Different Takes on the Same Story
One publication, Tech News World took the stance that Tech Leaders See Smartphones Replacing Credit Cards, Cash. The lead-in to their story reads: "Consumers may soon be able to leave home without pretty much anything but their smartphones and be confident they can pay their restaurant tabs or make purchases at stores without a hitch. There are still a few issues to resolve before mobile payments become ubiquitous, but a new survey suggests those hurdles will largely be cleared within the next eight years."
Using the same source, though, Tricia Duryee wrote for AllThingsD that Mobile Payments Won't Replace Cash or Credit for Another Decade, with a lead that reads: "It will take another eight years for cash and credit cards to be replaced almost completely by smartphones."
Two different publications processing the exact same information from Pew and its survey, yet saying two very different things.
Venture Beat took a more straightforward approach, citing the statistics and headlining that 65% of Experts say Most People Will Adopt Mobile Payments by 2020. The story there focuses more on the numbers than the impact statement of replacing cash and credit. We particularly liked their lead as it asked an engaging question that sums up the whole Mobile Payments issue succinctly: "There's no doubt that mobile payments are generating plenty of hype among the tech community, but how long will it be until they go mainstream?"
That's essentially what the topic boils down to. Will it go mainstream? Predictions keep suggesting yes it will. Tech industry leaders keep pushing their companies toward this technology. And figures from this past holiday shopping season demonstrated a huge increase in mobile payment business. Seeking Alpha reported that mobile payment business increased 500% on Black Friday 2011 when compared to Black Friday 2010. There was definite movement in the industry, but the big number percentages cited by Seeking Alpha don't tell the whole story. Mobile Payments are still a tiny piece of the consumer pie, nowhere near as big as online shopping or paying with credit cards, debit cards and even cash. The movement was big and noticeable but the percentages also act as a reminder that the totals are still very small compared to the other options.
Same Old Same Old
The study is fascinating, so if you have a chance definitely download the PDF linked above. And we're happy to add it to our arsenal of indicators that the tech industry expects and wants big things from Mobile Payment Technology. But it's still the same message that we covered with our Magic 8-Ball.
Mobile payments haven't taken off as quickly as predictions suggest they should be. The Juniper study we covered in The Official Merchant Services Blog sets things in four years in the future. This Pew study sets things four years after that. So the boom is still very much capable of happening. But the same two things are holding Mobile Payments back in this country in 2012 that held them back in 2011:
The technology isn't developed fully yet.
Security issues scare consumers.
The technology is sort of all over the place right now. You have a variety of different ways to process a mobile payment. And the biggest competitors in the industry (Google, PayPal, Amazon.com, MasterCard, Amex, Visa) are all still racing to outdevelop each other. Google Wallet is still not fully there yet. Near Field Communication (NFC)  is still only being tested on a small scale in the United States. The phenomenon simply hasn't taken root.
And there's the security concerns. People are already worried about credit card hacks, phishing scams and the security of their transactions with plastic or with online transactions. PCI Compliance is a hot button issue, especially in light of Global's security breach this year as well as a 2011 DigiNotar Hack. So technology like NFC where people just wave their cell phone at a scanner make people nervous about how secure the transaction really is. And of course it was already shown this year at a security conference that the Square device from Square Up could be hacked and used to steal credit card information.
 Chips versus the NFC
And finally, let's not forget that while Visa is heavily invested in the future of Mobile Payments, Visa's hoping that the added security that the chip technology provides will overcome that obstacle and finally tap them into the billions of dollars of revenue that Mobile Payments are predicted to have in the coming years. Stephanie Ericksen, head of authentication product integration at Visa Inc. told Credit.com, "Since announcing our roadmap last year, we have seen strong interest among U.S. issuers large and small to invest in chip technology, as today's milestone shows."
So EMV and smart-chip technology, which has the edge in security, could be realized long before 2020.