Today The Official Merchant Services Blog discusses a fascinating new development by Visa in the realm of credit card processing, security, and hopefully Mobile Payment Technology.
Smart cards have been slow in gaining traction, especially in the United States. But now Visa is making moves to drag the U.S. into the chip card realm, kicking and screaming if it has to. A recent article on Credit.com reveals as of December 31, 2011, Visa — the largest processor of both debit and credit card payments — had issued more than 1 million credit cards that use "chip" technology to sore consumer payment information. The article notes that this data is being announced rather quickly in relation to Visa's August 2011 announcement that it planned to start issuing more EMV — Europay, Mastercard, Visa — smart cards to push the industry toward better security and an easier transition to mobile payments.
What is Smart Card Technology?
A smart card, or chip card, is any pocket-sized card with embedded integrated circuits. These cards contain volatile memory and microprocessor components, are made of plastic,and provide strong security authentication capabilities. Because of these characteristics, the technology is being utilized for credit cards by major card companies like Europay, MasterCard and Visa — garnering the nickname EMV. Visa has begun a major push of this technology because of the benefits the technology provides.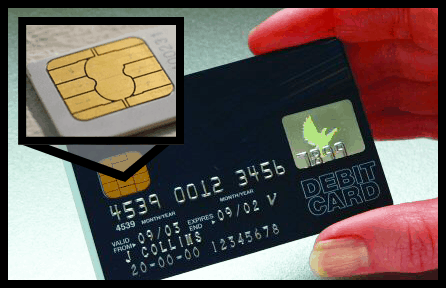 What are Those Benefits?
These kinds of smart cards can provide identification, authentication, data storage and application processing. A single contact/contactless smart card can be programmed with multiple banking credentials, medical entitlement, driver's license/public transport entitlement, loyalty programs and club memberships to name just a few. Multi-factor and proximity authentication can and has been embedded into smart cards to increase the security of all services on the card. In one fell swoop, this technology can bridge the gap between card-swipe style processing and the mobile payment processing that the industry is striving to move toward. The technology lets virtual wallets and contactless payment happen, increasing convenience for consumers. And then it also boosts security, which is the largest concern consumers have with mobile payments.
The Credit.com article quotes Stephanie Ericksen, head of authentication product integration at Visa Inc. as saying "Migrating the U.S. market to chip will help build an infrastructure for accepting NFC mobile payments, enhance international acceptance and reduce fraud."
TransFirst Sets Guidelines
TransFirst, Host Merchant Services' acquirer and one of the premier providers of transaction processing services and payment processing technologies in the U.S., has issued a mandate in response to the EMV push. TransFirst says that Visa will require U.S. acquirer processors and sub-processor service providers to be able to support merchant acceptance of chip transactions no later than April 1, 2013. Visa also intends to institute a U.S. liability shift for domestic and cross-border counterfeit card-present point-of-sale transactions effective October 1, 2015, and for fuel-selling merchants by October 1, 2017.
Many of these dates are long-term projections and would seem to be a little far out there in comparison to the fast-paced results Visa is achieving already with their shift to chip cards.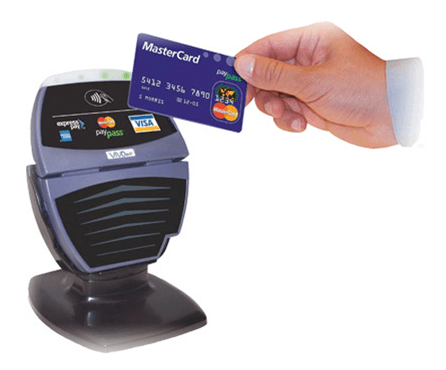 The Carrot on the Stick
TransFirst explains that Liability Shift is often used as the incentive to encourage acquirers or issuers to move to chip transactions. For magnetic stripe swipe transactions, POS counterfeit fraud is mostly absorbed by the card issuers. But in the EMV shift Visa is pushing, the party that is not chip-capable will be liable for frauds that would have been prevented if the transaction were processed with a chip-on-chip connection.
It would seem that Visa is happy with the fast embracing of their chip transition but are still giving the acquirers and the merchant service providers and the merchants years to implement this fully before holding them liable.
In preparation for Visa's Accelerated Chip Migration plan, TransFirst will migrate new terminal deployments on the following POS Terminals to chip capable versions of the same devices. Once implemented, non-chip capable versions of these terminals will no longer be available for purchase through TransFirst:
Verifone's Vx570
Hypercom's T4205
Hypercom's T4220
Hypercom's M4230
How Chip Cards Work
These new cards work in a similar fashion to the cards they are replacing. Users present them when making a purchase and from there the transaction follows the steps detailed in the Host Merchant Services Infographic found here. But the cards are different from swipe cards in some very important ways. Consumers do not swipe these cards. Instead they wave them over a sensor. This is the exact same style of payment that mobile phone based "virtual wallets" look to employ. You wave your smart card across a sensor, or you wave your smart phone across a sensor. Payment made. Visa also plans to allow chip cards to work with PIN codes, bringing debit under the umbrella.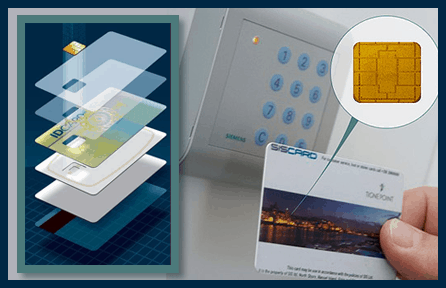 The Mobile Payment Connection
Visa is heavily invested in the future of Mobile Payments. Which is not surprising as you can see from Host Merchant Services' coverage of the topic in its article archive. Past blogs have noted that the biggest obstacle Mobile Payments face with U.S. consumers is concern about the safety of the transactions. Visa's hoping that the added security that the chip technology provides will overcome that obstacle and finally tap them into the billions of dollars of revenue that Mobile Payments are predicted to have in the coming years. As Ericksen says in the Credit.com article, "Since announcing our roadmap last year, we have seen strong interest among U.S. issuers large and small to invest in chip technology, as today's milestone shows."