As a merchant, things should be off and running for you right now. Black Friday has come and gone. Small Business Saturday has burned brightly. And Cyber Monday has counted its clicks. Holiday Shopping Season 2011 is officially underway no matter what metric you use to note the start.
The Official Merchant Services Blog is here to help you maximize on the rest of the shopping season. Just because Cyber Monday has come and gone, doesn't mean your e-commerce solution is on cruise control. This is the time of year that payment processing bulks up as consumers still rush to find those perfect gifts for loved ones and friends.
It remains important to help continue to drive traffic to your website or through your front door, and keep the holiday shopping flowing. We're going to offer you some tips on how to maximize that business and ride the wave of the holiday blitz.
Hire More Help
Whether you are running your business completely online, through a brick and mortar storefront or  both, the holiday shopping season will add a lot more sales for you to process. And that adds more strain and stress to your daily operation. Don't be afraid to hire more staff, even temporary staff, to help see you through the season. The long-term benefits of a smoother, customer service friendly, holiday shopping season will offset the cost of the new help. And as numbers keep rolling in from Black Friday and its subsequent shopping focused events, it looks like 2011 is going to be brisk and bustling with business.
Give Your Customers Incentives
Just because the big "deal" hunting days are over, doesn't mean the incentives stop for you. Continue to come up with new incentives to give your customers. Find new deals and new programs you can tie into the holiday shopping season. Seasonal coupons? Gift Certificates? Gift cards and loyalty programs? Bonuses for specific payment, such as Host Merchant Service's Add Discover on Discover Program? All of these are ideas that can help you continue to attract more business through the holiday shopping season.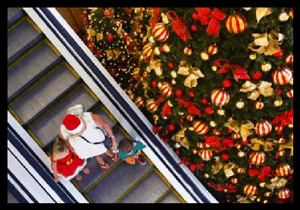 Continue to Push Marketing Campaigns
Small Business Saturday offered a lot of free and useful marketing materials. Black Friday practically markets itself. But the rest of the Holiday Shopping Season is wide open for marketing campaigns –– long and short term. Now's the time to consider something quick and flashy like a coupon ad through Groupon or Living Social. Be creative and keep pushing the marketing. It will continue to drive your business through the holidays.
Pay Attention to Pricing
Black Friday and Cyber Monday sales figures show that shopping is very healthy right now as consumers have hit the ground running with their holiday shopping lists. But many consumers themselves keep reporting to the media that they're being much more savvy this year. They're looking for the best deals and comparison shopping. The boost in online and mobile shopping –– which makes comparing prices as easy as opening a new tab and clicking a button –– has consumers looking at the price tag. So roll up your sleeves and do your homework. Now is the time where you find out what pricing adjustments you need to make (raising or lowering them) to stay competitive against the deals being offered. Just as it's become easier for your customers to comparison shop, it's also easy for you to stay on top of prices.
Keep Your Eyes Open
The internet is being used by your customers. And you can use it too –– for a lot more than just staying on top of what your competitors are pricing goods and services at. Learn what strategies and campaigns they are doing. Or what strategies and campaigns other businesses that aren't competitors are doing. Be open to finding any extra information that can give you an edge. You can do this web surfing or participating in social media like Facebook or Twitter or even just talking to your customers face to face when they walk into your store.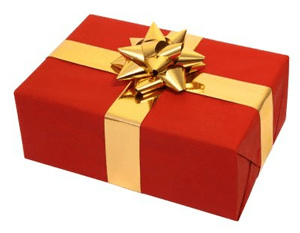 These are just a few quick tips that barely scratch the surface of what you can be doing to keep this holiday sales boost going. What other ideas have you heard of? What ideas have you seen, or used, that haven't been working? Do you think the brisk sales will continue or will the holiday shopping season start to fade quicker? Feel free to share any comments you might have on the topic.