The Official Merchant Services Blog would like to wish everyone a very happy Halloween. As we speed our way into the last stretch of 2011, the holidays are going to zoom into view. Holiday shopping season officially tends to start on Black Friday. But in recent years, the boom in online shopping has holiday shoppers no longer traditionally adhering to the official shopping season trends. A 2010 survey conducted by Google and OTX found that 35% of internet users start their holiday shopping prior to the end of summer, months ahead of Black Friday.This trend is only continuing to grow as consumers find online shopping convenient to their shopping habits, easy to do, and the wide selection lets them find great deals on price.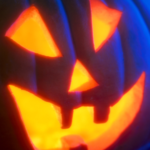 This boom in e-commerce continues on past Black Friday. Cyber Monday, a marketing term coined in 2005 to describe a big push with incentives to shop online days after Black Friday, set records in 2010. According to a Star Tribune article from January 16, 2011, Cyber Monday sales rose 16 percent from 2009, and topped $1 billion overall –– marking the first time Cyber Monday hit the billion dollar mark. The record setting didn't stop on Monday, according to comScore, a company that tracked the sales figures between November and December for the e-commerce industry. Sales on Thanksgiving Day were up 28 percent from the previous year, and overall e-commerce sales topped $32 billion in the holiday shopping period, a 12 percent rise from 2009. Even Black Friday, brick and mortar stores' biggest holiday shopping day of the year, saw a 9 percent rise in e-commerce to $648 million.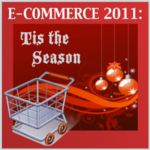 This trend isn't going away in 2011. Some preliminary predictions are suggesting that this year's holiday shopping season is going to be robust, and online shopping will continue its rise in the eyes and wallets of consumers. You can see that e-commerce is heavily predicted to boom in the next four years through previous articles posted by Host Merchant Services. And while The Official Merchant Services Blog prepares to give you ongoing coverage of the holiday shopping season's impact on the E-Commerce industry, we're going to take some time to give merchants some helpful tips to get prepared for 2011:
Start early. With your promotions and your sales, start getting the marketing as well as the products or services out there to your customers as early as you can. As seen with the statistics above, online shopping is not beholden to the Black Friday start date. Online shoppers make their lists, check them twice as soon as brick and mortar shoppers and start looking for deals from spring on through the rest of the year.
Check and re-check your process. Make sure your online shopping cart is running smooth. The biggest draw of e-commerce for many consumers is convenience. So it's very important for your online shopping experience to be hassle free to the users of your website.
Consider your product line. With online business as booming as it is, it can be easy for your site to get lost in the crowd as shoppers surf around. Consider offering something your competition can not offer. A unique item. An eye-catching deal. Basic marketing plan, but even in the e-commerce industry, the basics still work.
Gift certificates are a big holiday item, and that does not stop online. In fact tomorrow's blog post is going to look at something specific to this year's shopping season that takes gift certificates and gift cards a step forward in terms of convenience for holiday shoppers. One thing to remember about gift certificates is the post-holiday business they drum up for you. They are purchased during the holiday season, but get used after the holidays, giving your online store the potential to attract other purchases beyond the capacity of the gift certificate in the slower sales month of January.
SEO and Keyword choices should be focused on with your advertising. Consumers gift shop online using search engines. You want to do everything you can to get your site in front of them when they search for these gifts. The focus of your e-commerce solution for your business should be an online store that your customers can find easily and then use conveniently. This will get them coming back to your site.
Free shipping. This is something that if you can offer, you should strongly consider offering to your customers. It is a big boost for the e-commerce industry leaders each year that they can offer free shipping to holiday shoppers.
Those tips are just scratching the surface of things you can do to prepare for the holiday shopping season. It's certainly not too late to get ready for the business rush that holiday gift-giving provides each year. Host Merchant Services provides e-commerce solutions to our merchants that will let them take payments smoothly and efficiently. And The Official Merchant Services Blog will continue to provide insight on how merchants can maximize this opportunity.