Here are a couple of questions asked on entrepenuer.com in an article titled How Can I Streamline My E-Commerce Operation?
The questions asked were:
Is it possible to allow customers who have an account on my website to pay with the click of a button without having to fill out their credit card information each time? I am considering PayPal for all my online transactions but the impression I get is that even with Website Payments Pro, the customer has to input his or her credit card information every time. What's the best way to make it so customers only have to fill their credit card information only once? What are the options?
Those are some extremely relevant questions for Host Merchant Services clients. Entrepreneur.com had John Arnold field the question. Mr. Arnold is the president of Aveta Marketing, Boulder, Colo., an agency specializing in marketing training and outsourced marketing solutions for small businesses, franchise organizations and associations. Mr. Arnold's answer was eloquent and very helpful. But Host Merchant Services wants to field the question as well to help frame exactly how it is our services help our clients E-Commerce business thrive.
As Mr. Arnold points out in his own answer to the questions, the one-click purchase is an Amazon owned patent. So other payment processing options need to look beyond the Amazon proprietary software.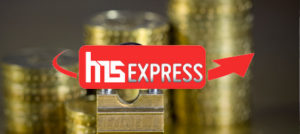 Host Merchant Services has a new product it offers called HMSExpress, which will allow its merchants to securely store a customer's payment information in its "wallet" functionality. This data is stored on TransFirst servers, is completely PCI compliant and safe, and truncates the information at the point of sale on the website, maintaining the privacy of the purchase. So what this does is allow repeat business the ease of what is essentially a one click transaction. The first time the customer has to input their information into the system, but each purchase after that it accesses the secure server and lets the customer click through with convenience.
Host Merchant Services helps its merchants integrate this feature into their site, making sure It is compatible.
Click here to download a PDF reviewing HMSExpress in more detail.
Host Merchant Services offers an alternative to going through Amazon's proprietary software to obtain one-click shopping options on your website. You combine our customized e-commerce solution with our ability to find you a guaranteed low rate and we can help ensure your online business thrives. We make it easy for your customers to shop on your site and we save you money with each transaction. Convenience and savings offer a definite alternative to Amazon's payment processing options.